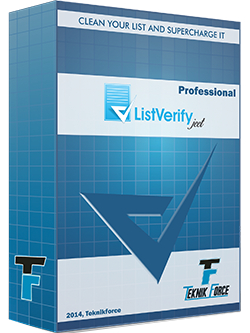 List Verify Pro
Cleans any list in one click.
This revolutionary software cleans any list with one click and maximises your lists' earnings. With this unique product remove all bad emails, duplicate ids, invalid addresses, role email IDs that are incompatible with autoresponders.
Watch the demo
With no monthly fees or huge investment, List Verify Pro is a revolutionary desktop product is more effective at list cleaning than any professional list cleaning service and many times cheaper to own.
Features
1
Its powerful interface allows you to clean unlimited list in one go.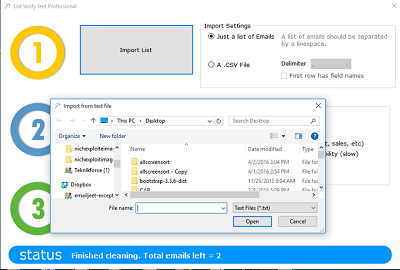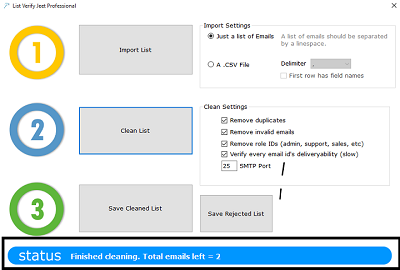 2
Your marketing mails reach inbox as it checks every mail for invalidity or duplicity.
3
Quick and pro verification that saves you time to build a productive list.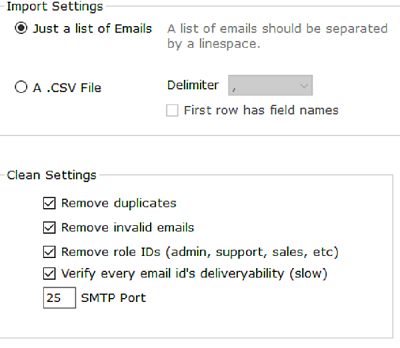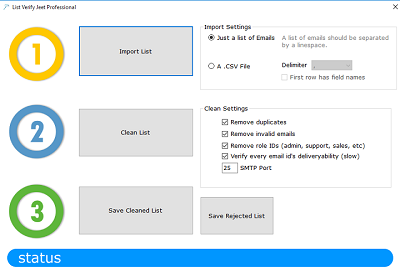 4
Its efficient list cleaning system keeps you out of spam folder.