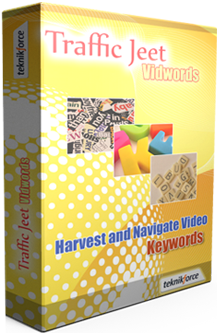 Traffic Jeet Vidwords
Navigate & Discover Extraordinary YouTube Niches
This unique tool finds you all the keywords you could want in your niche, and also helps you discover untapped niches and segments that you can capitalize on to get more and more viewers and make videos that really explode!
Vidwords finds its keywords from a special source, so you're sure to get a number of untrapped, fresh keywords that nobody else has sucked dry yet!
Watch the demo
The only keyword tool that harvests and collects effective video keywords. It gives you unique and untapped keywords longer than even 3 words. Harvest thousands of keywords in a matter of minutes, or use the navigation feature to drill down into related keywords.
Benefits
Make your YouTube niche research easier with this unique tool that lets you navigate through any niche, finding related niches in any direction.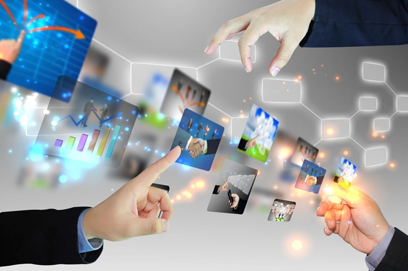 Features
1
Targeted Video Keywords - Regular SEO keywords often do not give best results for video marketing. Vidwords Jeet gets 100% video keywords, helping you rank on terms that video viewers are searching.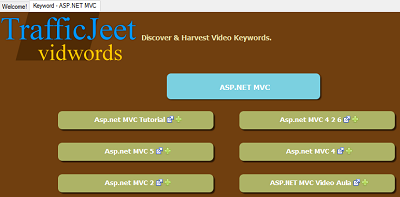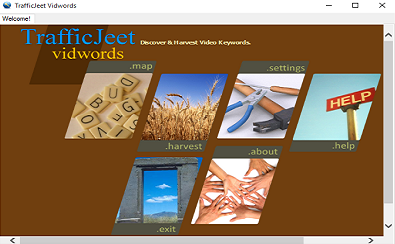 2
Powerful Niche Research Tool - Drill down into any niche and discover related keywords. Navigate in any direction to discover sub niches using our powerful navigation system.
3
Harvest Video Keywords - Harvest hundreds or even thousands of video keywords using the harvester tool to create content that's highly targeted and sought.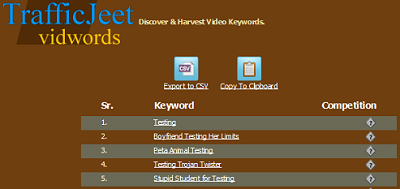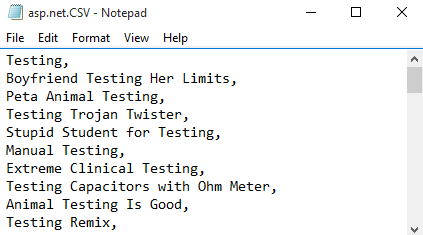 4
Take Keywords Anywhere - Export keywords to a CSV (Comma Separated Values) file or copy them to the clipboard to use anywhere you want.