Dreaming to become famous on Instagram?
For that, you would require a huge number of followers. To gain a large following count, you need to build a stunning Instagram feed.
Now you must be wondering how to build a compelling Instagram account?
Well, now that's the most difficult part. You need to find out various ways to get your pictures & videos noticed. Also, you need to engage other Instagram users.
Becoming an Instagram sensation overnight is not impossible but it's highly unlikely because there is no magic formula to get famous.
Top accounts with millions of followers make it look so easy. But unfortunately, that's not the case unless you're some big celebrity like Jennifer Aniston, who got a whopping 8.6 million followers on Instagram.
But you can always upload compelling pictures & videos to attract people to your post and make them your followers.
Here are the 10 incredible tips to become famous and get paid at the same time.
1. Use a combination of popular & unpopular hashtags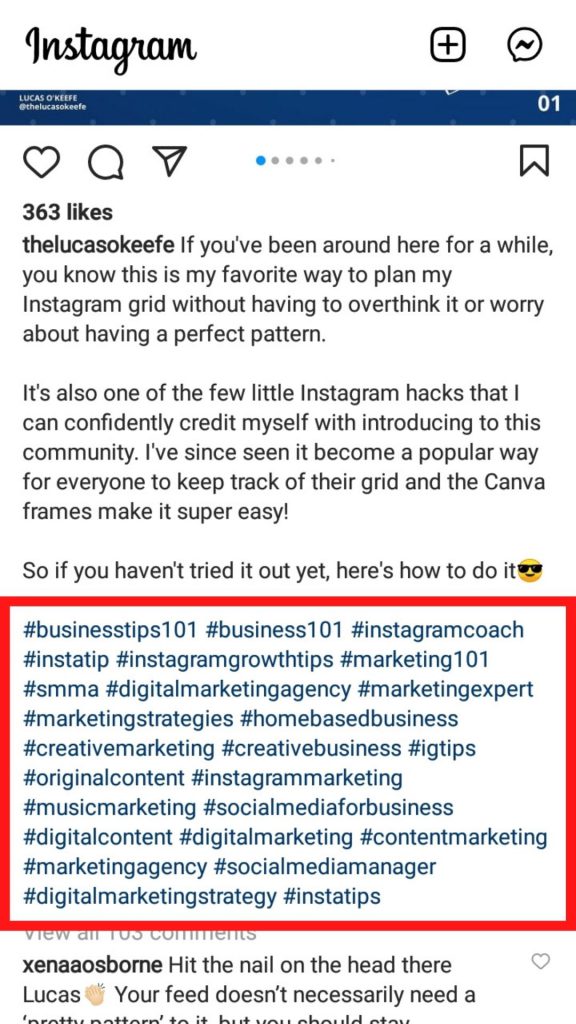 Hashtags are the best ways to increase visibility on your Instagram posts.
Popular hashtags are used by millions of people and so it is difficult to rank in popular hashtags. For starters, it is best recommended to use hashtags that are not too populated.
For example, #funny is having around 224 million posts connected with it whereas #entrepreneurshipgoals has got around 65,000 posts.
It is easier to highlight your content in a crowd of a thousand people as compared to highlighting your content in a crowd of millions of people.
Use a mixture of popular & unpopular hashtags on your posts. But remember, never deviate from the hashtags that your target audiences are more likely to check.
2. Write an engaging bio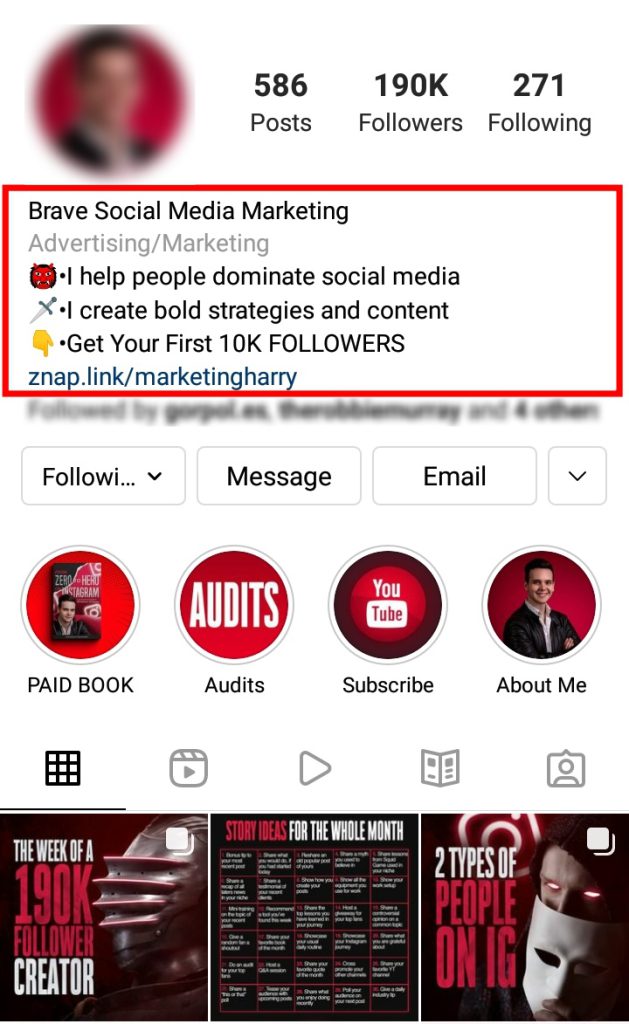 Instagram bio is something that every Instagram user who visits your profile is going to check. Bio must always describe what your business is all about.
Without a proper bio, no one will be able to identify the uniqueness of your brand.
Mention the specialty of your business in your bio and make it stand out from your competitors.
Neglecting this tip may harm your Instagram growth severely. So start optimizing your account with an engaging bio.
3. Don't forget to add a call-to-action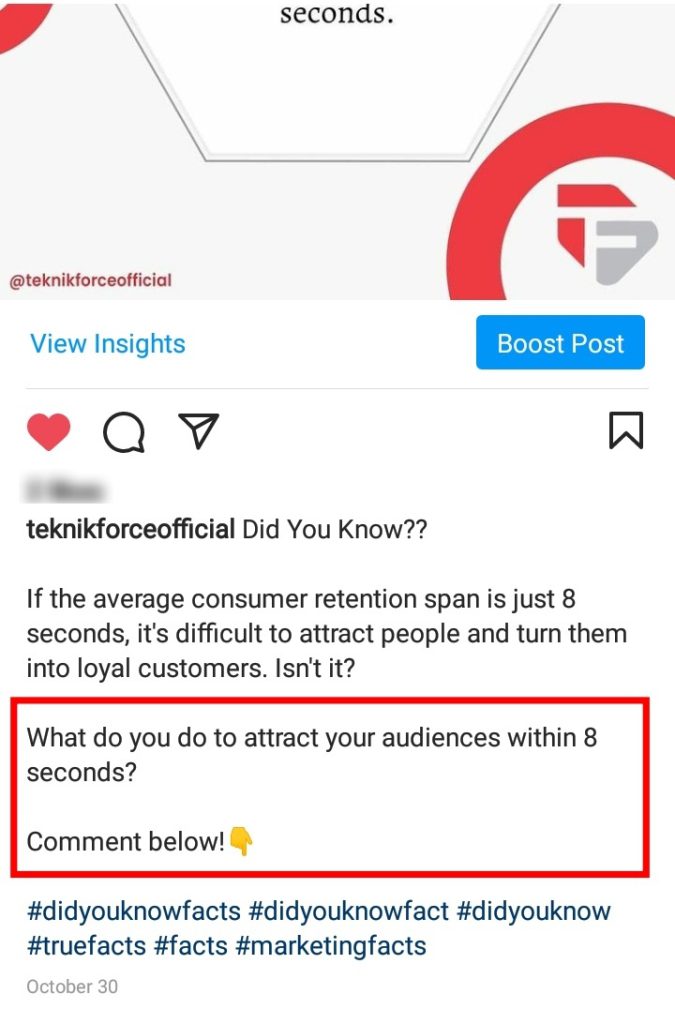 Call-to-actions can have a powerful impact on your audiences. According to researchers, it has been found that using proper CTAs in your posts and bio can increase engagement.
A high engagement will bring you in front of more people and will eventually get you more & more followers.
So, every time you're thinking of posting something, add a nice call to action.
A few CTA examples are given below:
* Leave your comment below
* Yay or nay?
* Double tap if you agree
* Tag a friend who needs this
* Let me know your thoughts too in the comments below
4. Interact more with influencers
Influencer marketing is one of the most common ways to grow your business on Instagram.
Influencers gain a lot of followers through their activities and if they start advertising your products on their Instagram feed, imagine the number of customers you will have.
For this type of marketing, it is important to find influencers who are ready to advertise your products.
5. Find the best time to post
Posting time is important when you're planning to become famous on Instagram.
Choose a time when most of your followers and customers are active on Instagram. It is important to spend enough time with your audience.
The best time to post on Instagram is between 8 am to 9 am and the best days to post are on Mondays & Thursdays.
However, this may differ depending on your place, niche, and so on. Test your own posting time on Instagram analytics and work accordingly. If you don't have enough time to publish all day, you can also schedule a post according to the required time.
6. Utilize all Instagram features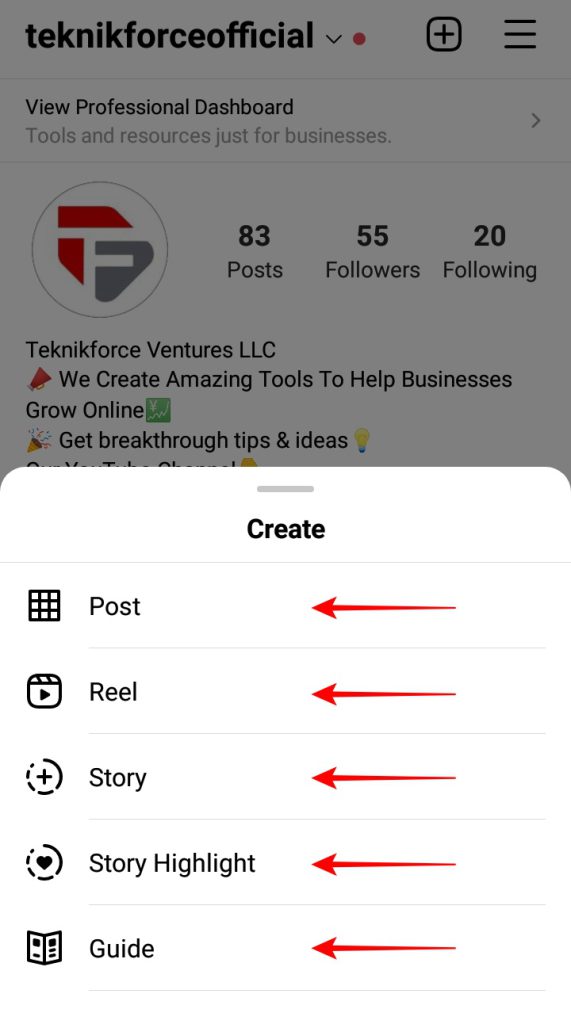 Instagram has come a long way from posting single pictures to posting videos and carousels. Also, there are various other features like Instagram videos, Instagram Reels, Stories, and so on.
Instagram Stories & Reels are the two most used features on Instagram. Using these two features properly can help you ride the success ladder faster.
If you want to become famous on Instagram, you need to use all the features of Instagram to keep people entertained.
7. Beware of haters
We all are aware of the haters who try to damage your brand image online by commenting. They are present in every corner and so it is difficult to hide from them.
But you can always ignore them. However, you may also start losing your potential customers as they may start believing the negative comments.
In that case, if you really want to get rid of haters, here is an amazing tool called AddResponse.
AddResponse is a powerful SAAS that automatically removes the negative comments from Facebook and Instagram. The single interface of AddResponse will make it easier for you to manage all the comments.
With this tool, you can easily gain the trust of your audiences and make more sales.
Want to get your AddResponse?
AddResponse- https://getaddresponse.in/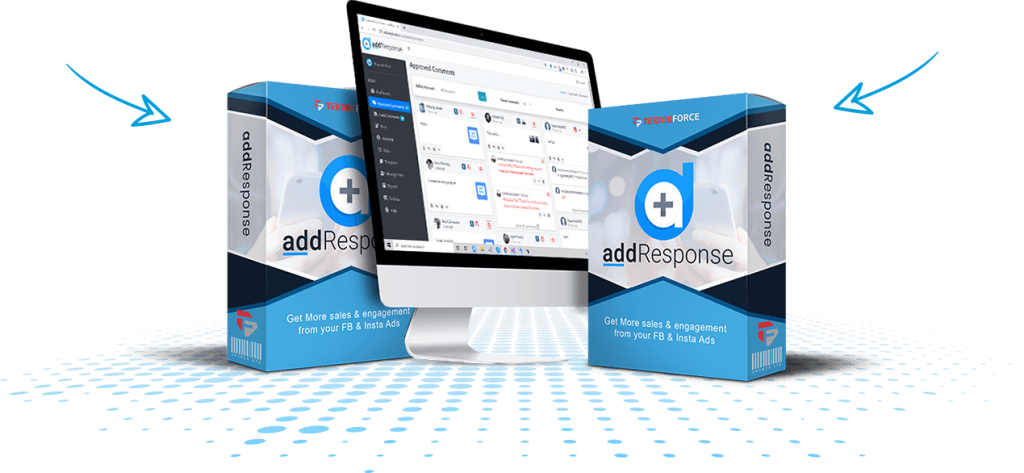 8. Talk to your audiences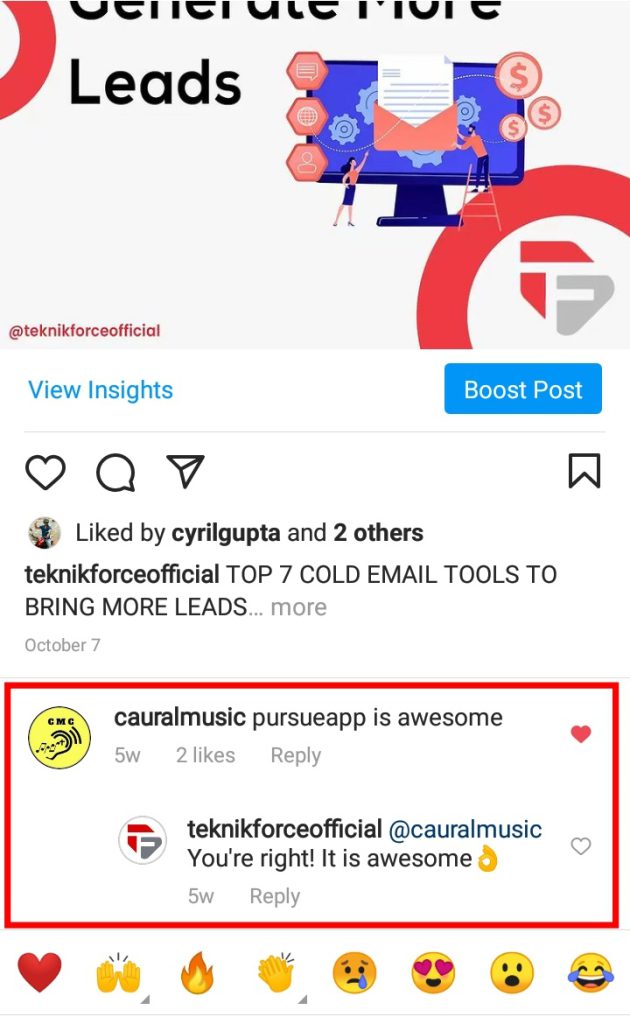 Engagement is the key to becoming more famous on Instagram. If you aren't active and engaged on the platform, there is less chance of people noticing you.
You should always remain as present as possible and build bonds with your followers.
Reply to all the comments on your Instagram posts with a like or with a comment.
Try to promote discussions in your comment sections because the more engaged you will be, the more people will respond and this can do wonders for your engagement.
9. Host giveaways
People love to get free stuff. Don't you? So, if you're offering something valuable to your followers that is specific to your niche, there is a high chance that you may build a good number of followers through giveaways.
Make people do a few things like following your account, like your posts, comment, etc to enter the contest of giveaways.
This tip works like an ultra-boost to your followers and engagement, especially when they see a desirable prize waiting for them.
10. Go live quite often to interact with your followers
While focusing on the different ways to increase followers count on Instagram, content creators often forget to keep their existing followers satisfied.
Just like it is essential to growing your follower count, it is equally important to retain current followers.
A great way to retain your existing followers is to go live on Instagram and interact with them in real-time.
You can also post a replay of your video on your Instagram story to maximize user engagement.
Conclusion
Instagram is no longer about just connecting with other people. It has become a powerful platform to make your voice reach millions of people worldwide and create a business.
So, if you want to get famous on Instagram and reach a large audience with your personal brand, you must try out these tips.
Do you have some other trick in mind? Share your tips as well with all other Instagram users.
Also, you can opt for some Instagram Marketing tools that can help you to become famous overnight on Instagram.