On November 4, 2021, Facebook hosted Facebook Communities Summit and announced a ton of incredibly amazing new tools for Facebook Groups that will help the group admins to build a dynamic community.
As communities are constantly evolving, Facebook is trying out new ways to make it easier for people to collaborate and have fun while they're in the group.
In addition to this, Facebook also shares its vision for the future of Facebook communities that will bring all the features of Pages & Groups together in one place.
All group admins and group members are equally excited to experience these new Facebook group features.
So excited about these exciting updates announced at Facebook Communities Summit 2021! https://t.co/q1u33PUznH

— Breanna DiGiammarino (@gogobre) November 15, 2021
Eager to learn about the new tools and features on Facebook Groups?
Here is an overview of everything that you're waiting for.
Make your community lively and unique
Admins of the Facebook Groups will be able to utilize these features to make their Groups feel more lively and unique. A better and dynamic group can be formed utilizing the below-mentioned features.
1. Customizing the groups with colors, fonts, font styles, and more
Every Facebook community or group has its own culture or its own way of communicating with each other. Proper background color and font allow you to represent who you are and what you do.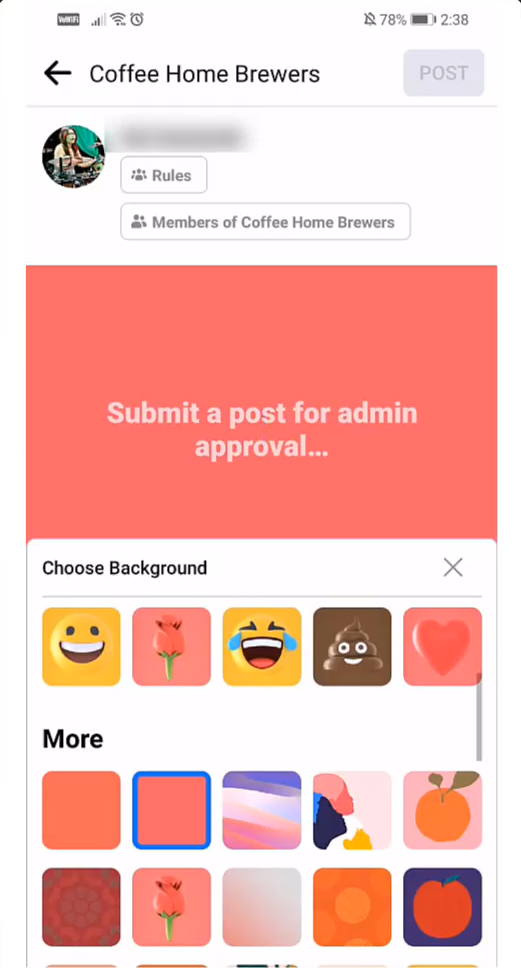 So, Facebook has now come up with this feature that allows you to change the font color, font style, post background, emojis, and many more things to help admins customize their group accordingly.
2. Suggesting different types of post formats to members
As an admin of the group, you will be able to suggest the different post formats that you want your members to use while they post in your group.
This feature will appear in the new posting button which will stay with the members as they browse the group.
3. Feature sets to provide a great experience for your members
Feature Sets is a new tool in Admin home that can offer you pre-set post formats like real-time connections, Q&A, etc, admin tools, and badges to help admins create the best possible experience for their group members.
All these features can be used with a single click.
4. Creating a welcome message to greet new members of the group
Now you can create a customized message in the Facebook Group to greet the members who are new to the group.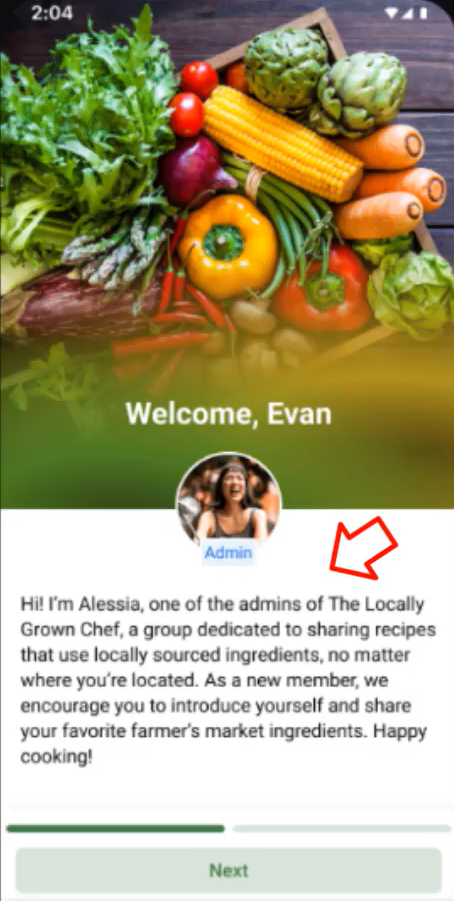 Within that message, you can also share the group rules with them. The group members will receive this message automatically as soon as they are added to the group or join a group.
This welcome message will help the newcomers feel welcomed and understand the group norms right from the beginning.
Encourage stronger connections with your group members
To make a group lively and increase engagement in the group, a stronger connection between the members of the group and its admin is essential. The group members can take advantage of the new features to build a stronger connection in the group.
1. Community chats help members to connect in real-time
Community chats is a group messaging feature that will allow the group members to connect in real-time.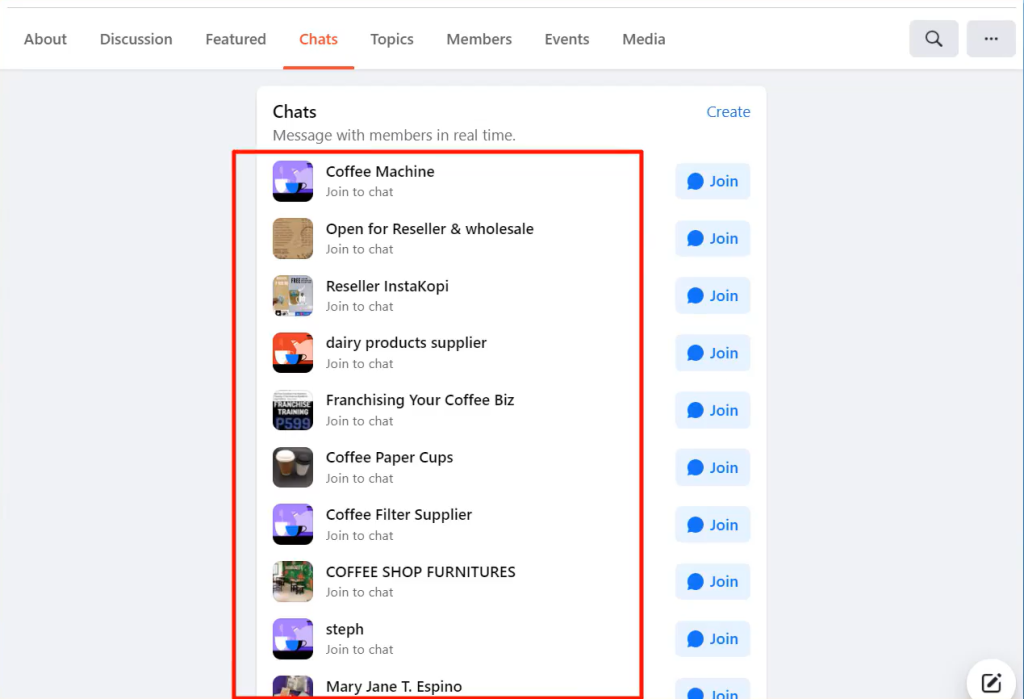 Group members will also be able to create recurring events whenever they want, whether in-person or virtual.
Most importantly, you will be able to use the Community chats feature in both Facebook and Messenger.
This is a great feature that will help the admins manage their communities in a better way.
2. Sub-groups can be created within the groups
Sub-groups are a new feature that Facebook is testing out in order to make things organized in a better way.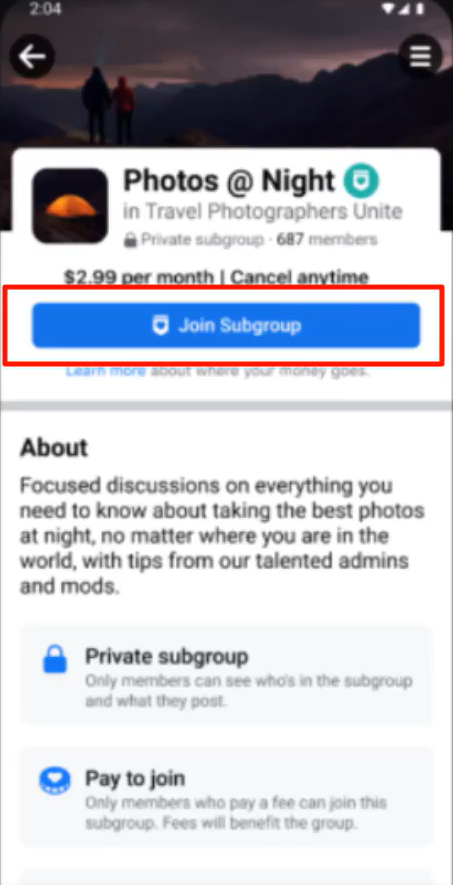 Sub-groups can also help the members of the group to easily find content that they are searching for.
This feature will have dedicated space within the groups that admins will be able to manage from one place.
With the introduction of this feature, members do not have to waste their time browsing through the information that they do not want to engage with.
3. Community Awards to recognize valuable contributions
Facebook also discovers a new way to encourage group members to take part in the groups. The members who are active and taking part in the group activities are offered different types of community awards.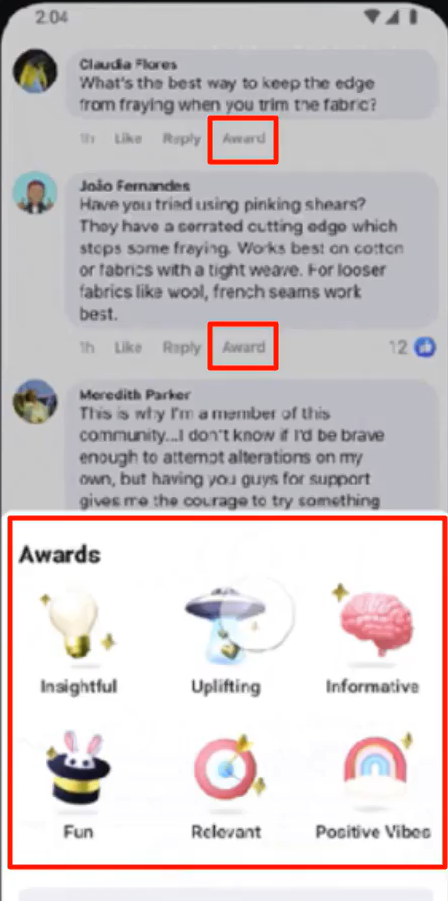 As per Facebook,
"These awards encourage engagement, make the content more visible to members and help demonstrate the group's content at its best."
These community awards will allow the admins to motivate and reward the members for their positive participation in the group.
The community awards are basically accolades like "Uplifting", "Fun", "Insightful", and so on.
Manage your community in a better way with new features
Managing a group is difficult, isn't it? Facebook introduced these new tools to make it easier for the admins to manage a group and make it entertaining for the group members.
1. Personalized suggestions via Admin Assist
In October 2020, Facebook introduced a new feature called Admin Assist, which allows users to set up automated tasks based on the criteria they choose.
Since its launch, the Facebook Group members have been thoroughly enjoying it. It made the work of the admins easier by keeping the groups safe and automating the day-to-day tasks.
But now, Facebook is updating the Admin Assist to give more personalized suggestions of action.
2. Announcements in swipeable cards format
This is an amazing feature for the group members. Now, you can see all the announcements of the group you belong to in a swipeable cards format.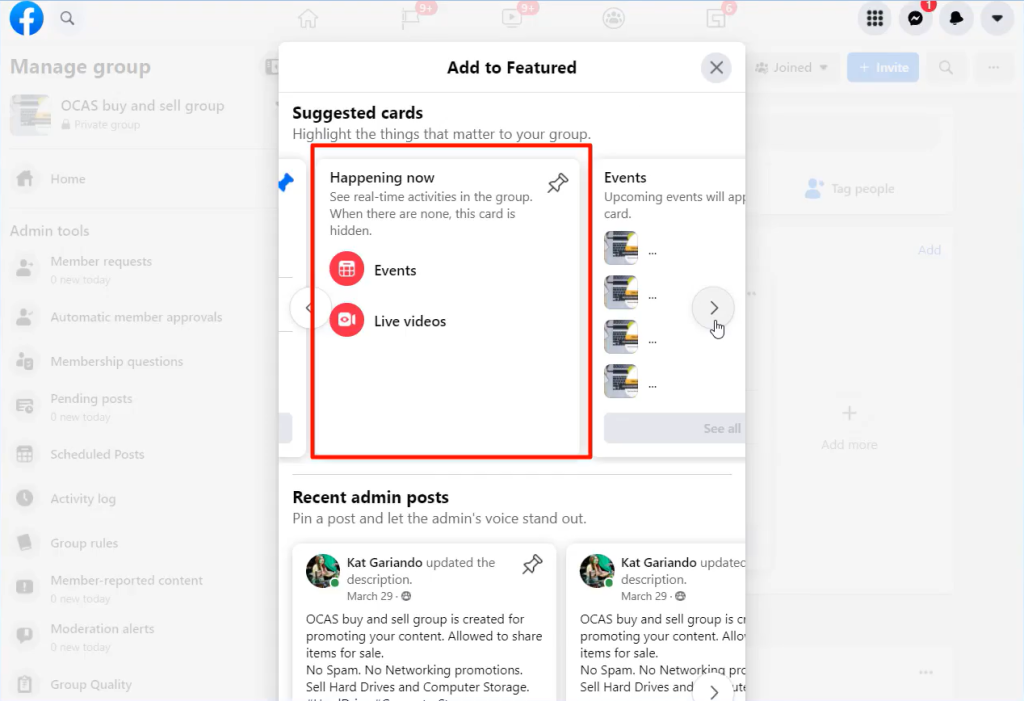 The announcements will now appear at the top of the group and are the first thing that all Facebook users are going to notice when they visit your Facebook Group.
This feature is introduced to make sure group members don't miss out on any announcements and stay up-to-date with what's happening in the community.
Admins can add photos, posts, topics, and group rules to announcements. They can also change the order in which each announcement will show up.
New Monetization & Fundraiser features
Costs involved to run a Facebook Group are borne by the Group Admins themselves. Keeping this in mind, Facebook announced a suite of tools that will motivate the members of the Group to come forward and support the admins.
1. Paid Memberships
Admins of the Facebook Groups can charge a subscription fee from the members in exchange for access to better experiences like participating in some games, receiving training, and so on.
While hosting exclusive topic conversations, the admin can use this feature called "sub-groups" to get paid while more members join.
2. Raising funds
If the admins conduct some group project, they can raise money for that in order to offset the cost of running the groups.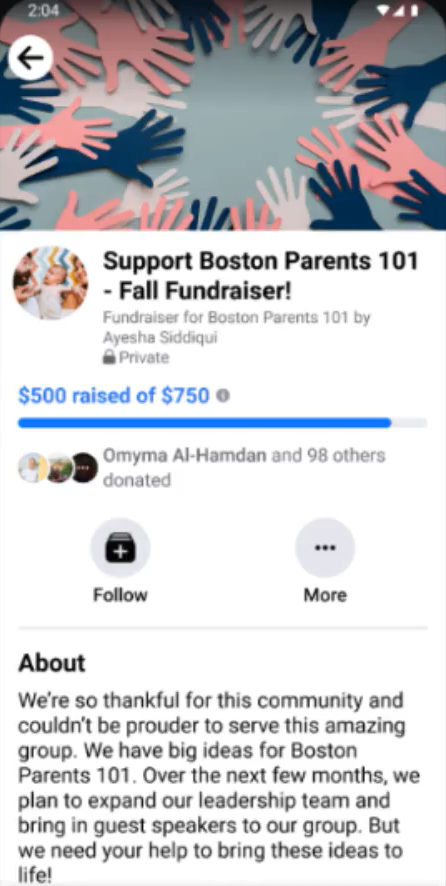 This can also be done to encourage the members to show some appreciation for the work that the moderators and admins of the group do.
3. Set Up a shop & sell merchandise
Now group members can enjoy special treatment for being in the group.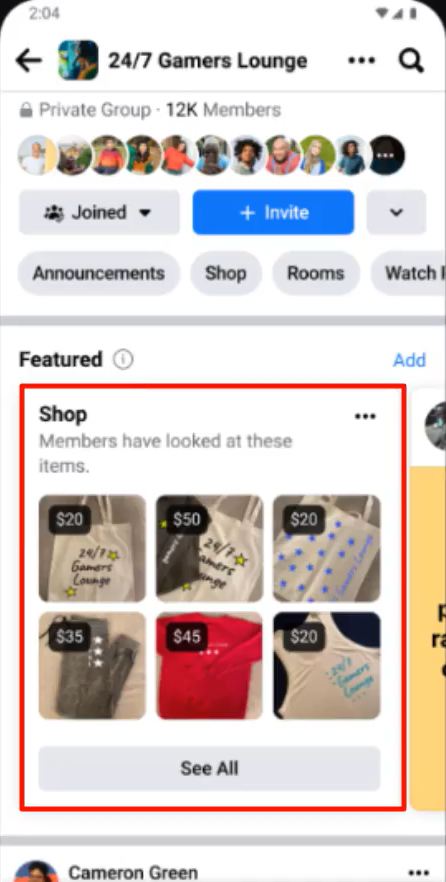 Admins of the group can now set up a shop in the Facebook Group itself and sell the products they have created specifically for their group members.
Facebook Introduces A New Experience For Its Users
Facebook announced a new experience for all its users- it will bring the elements of Groups and Pages together in one place.
This update will allow the admins of the group to use an official voice while interacting with the group members.
Currently, when admins post in their Facebook Group, it shows the name of the admin and the group members can have an access to the personal profile of the admin.
But after this feature rolls out, the posts published by the admins will show as announcements and the official business page will be shown in place of the individual's real name.
When this change rolls out, the Page admins will be able to utilize the moderation tools that are accessible to the Group admins.