Are you wondering what the future of digital marketing will be and how you can profit from it?
In this highly competitive and dynamic business world, only the most progressive businesses survive. The tried & tested old methods are really obsolete and digital innovation is taking the lead.
In simple terms, your business is either updated or dead!
This is an amazing opportunity for a new business because technology has leveled the playing field and brought new business at par with established ones.
How?
You no longer have to be a large business with deep pockets to succeed in marketing your products and services. All you need is the right digital tools and a flexible strategy that is continuously updated based on the latest trends.
Let's look at the upcoming digital marketing trends and the innovative tools that you can use to benefit from them. So, let's get started!
Digital Marketing Trends for 2022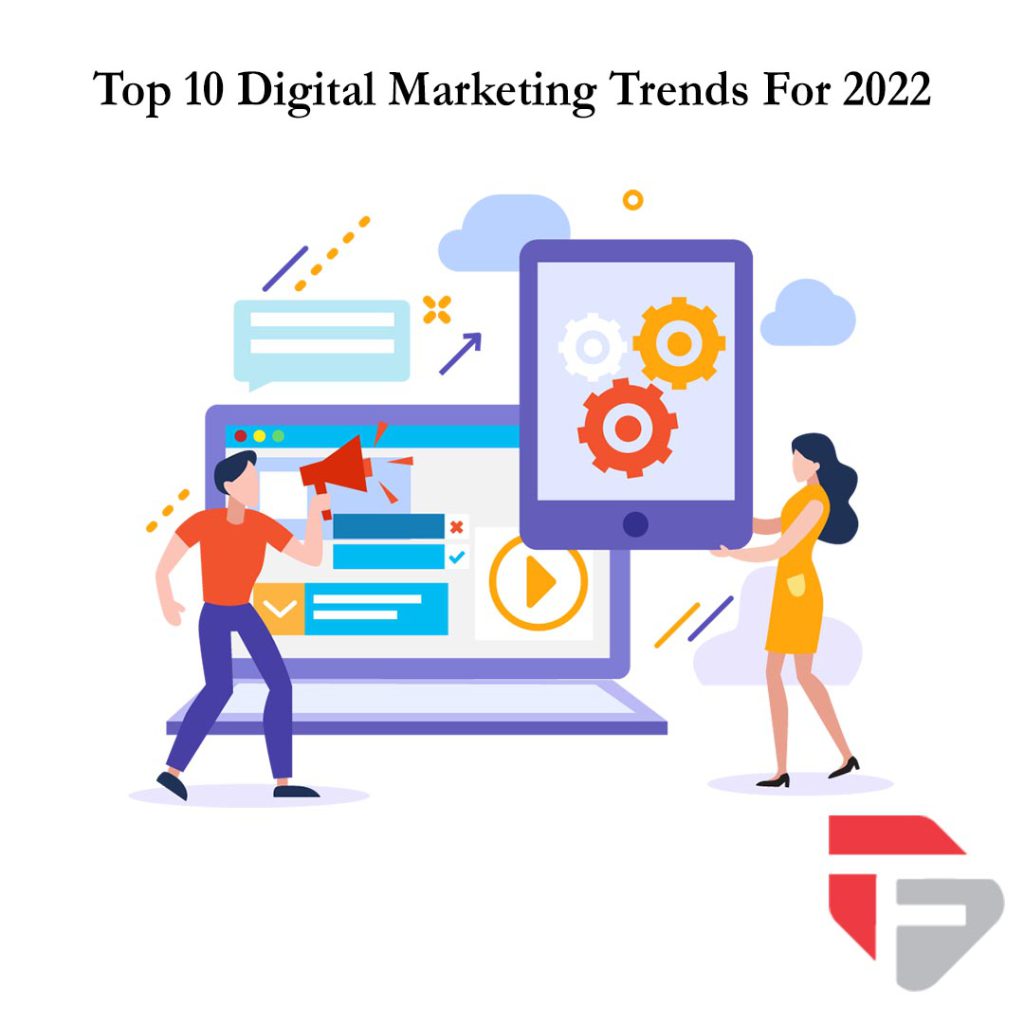 Here are the key digital marketing trends that we can expect in 2022-
1. Artificial Intelligence and Machine Learning
AI and ML have been around for a while, but their application in online marketing is just beginning! AI understands data and makes simple decisions with minimal human interference, while ML helps the AI to learn from large real-world data sets and optimize its understanding automatically.
Together, they enable computers to take well informed and strategic marketing decisions and perform simple actions accordingly.
Here are the hot AI & ML trends of 2022-
A growing use of Chatbots and Intelligent Autoresponders
Further advancements in integrated marketing automation software
AI-based automatic content writing for websites
ML-based creation of content, that changes and optimizes itself for the target audience
Major advancements in Analytics and Sentiment Analysis
Here are some tools that use AI to help you do better digital marketing.
AddResponse
PursueApp
Jarvis
Awario
LinguaScribe
2. Social media marketing
This marketing technique is not new, but it's about to undergo a revolution called automation! The days of manually uploading suitable content and directly engaging with customers are getting over as cost-efficient social media marketing software takes over!
Such tools will take care of content finding and uploading, advertising, moderating comments, responding to users automatically and much more based on a pre-set schedule.
Here are some social media marketing software tools that are swiftly gaining popularity-
AdPlify
Pinflux
Leads2List
AdEsspresso
LeadsBridge
3. YouTube marketing
YouTube has a huge scope for marketing through both video ads on popular videos and videos on the marketer's own channel. Businesses will compete to have their videos ranked higher in YouTube through SEO and analytics with the aim to get more subscribers and views.
Some tools that will aid the growth of YouTube marketing include-
TubeTarget
Tube Rank Jeet 4
Tube Buddy
Tubesift
YouTube Studio
4. Backlinking
Building links to a site by getting content posted on relevant and popular sites is another major trend. Backlinks help to get traffic to your site out of the visitors on the other high traffic site where your hyperlink was posted.
Backlink building is already one of the most effective off page SEO techniques and its popularity is expected to grow further in 2022.
Some tools that are useful for building backlinks are-
Postifluence
Backlinkr
NineOutreach
5. Keyword research and placement
This is already an important trend being followed by marketers but its popularity is expected to grow further in 2022. Businesses will create online content based on thorough keyword research so that their content is ranked above competitors in search results.
Moreover, the keywords will be increasingly focused on YouTube and social media SEO instead of just websites.
Tools used for keyword research include
Google Keyword Planner
Tube Rank Jeet 4
Ubersuggest
Soolve
6. Zero click search optimization
Zero click search results are results that show up while typing on the search bar or at the top of search results where the user can get key information without having to click on any website link. This increases search visibility of the content manifold and encourages users to click the related link and read further, hence raising traffic.
Optimization for zero click searches is expected to be a major upcoming trend due to its unique benefits.
7. Image and video search optimization
An integrated strategy with multiple SEO techniques like keyword research and placement, backlinking, image optimization, video optimization etc. will be used to beat the competition in 2022.
Image and video optimization will be widely used to ensure that image or video searches get the relevant content at the top of search results, encouraging users to click on the respective link, bringing more traffic.
Moreover, content will also be optimized for image based searches such as Google Lens searches.
8. Virtual reality
Virtual reality technology is developing at breakneck speeds, with the Meta initiative from FaceBook giving rise to a concept of an entire virtual world complete with virtual advertising! This will create new and unexplored opportunities for marketers that are yet to be discovered, but the use of VR marketing is almost certain in the future.
9. Local SEO and breaking of language barriers
A majority of the population of the world does not speak English as their first language. Yet, the marketing efforts of big MNCs are mainly based on English, limiting their access to a large non-English speaking population.
It is apparent that businesses will go for locally optimized content, especially by translating all content into the local languages to expand their reach and penetration across the world.
The tools used for this may include-
LinguaScribe
HappyScribe
Sonix
VidScribe
Trint
10. Webinar marketing
Seminars, conventions and events have found their digital equivalent in the form of webinars. In fact, webinars lead to greater conversions at a fraction of the cost and effort!
Using the correct tools, webinars can be easily created to be highly interactive and engrossing along with many features including CRM and autoresponder integration, simplistic opt-in forms, retargeting and more.
Webinars are already off to a flying start especially during the pandemic and their further growth is inevitable.
Here are some effective tools for conducting webinars at reasonable costs-
Webinarloop
WebinarJam
LiveWebinar
Conclusion
Enterprises who make their place at the frontiers of digital marketing technology have always led the way and the upcoming revolution is creating another major opportunity for new and established businesses alike! Hence, it's time for all businesses to get on board and benefit from the listed trends by using the most advanced software tools.
Do you have any other ideas or suggestions about the future of digital marketing? Comment your opinions below and let us know!