Are you tired of sending marketing emails without any rise in your actual sales? You are not alone!
This is a common issue faced by email marketers and indicates that your email recipients are not converting into your final customers.
In other words, you have a low email conversion rate, which is the percentage of leads (who you emailed) that actually went on to buy your product.
However, you can certainly boost your conversion rate by finding the underlying causes and using the best email marketing tools and techniques to resolve them. And this article will walk you through this entire process. 
Let's begin!
Reasons Behind A Low Conversion Rate
Getting sufficient conversions from emails is becoming increasingly challenging these days.
Hence, you must carefully look for the reasons behind low conversions and follow the best practices to mitigate them.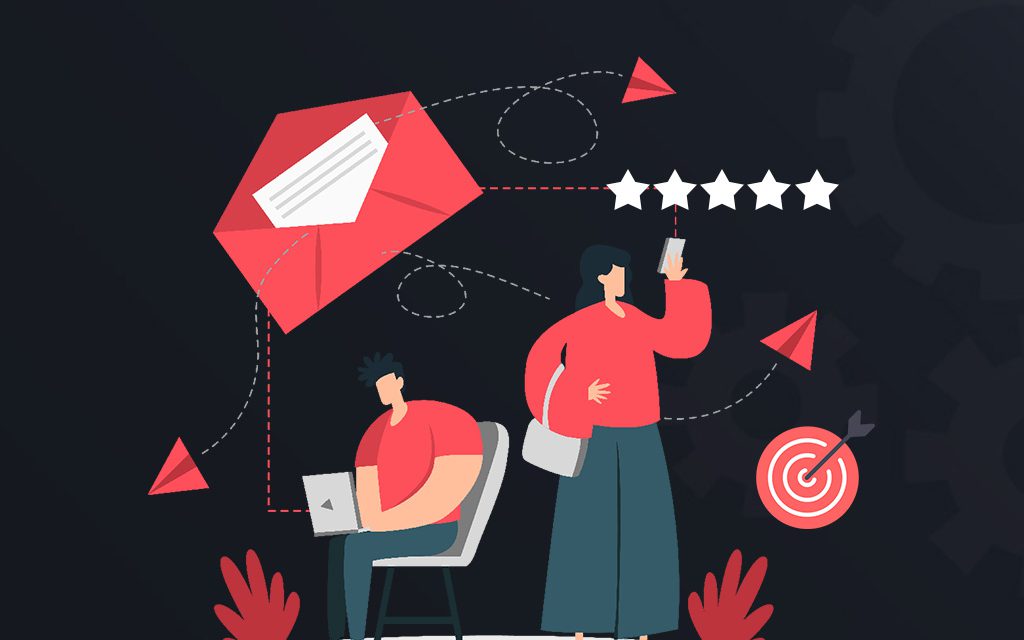 Here are the common reasons behind low conversions-
Not conducting proper market research or using the wrong data collection methods, which can lead to an irrelevant list of leads.
Failing to ensure that the emails comply with all laws.
Sending too many emails to the same recipients without strategic scheduling.
Not configuring the important DNS settings including SPF, DKIM, and DMARC properly.
Not verifying the list of email ids to remove any invalid leads.
Using boring or exaggerated subject lines and content or inaccurate "from" details.
Using standardized emails without taking measures to protect the reputation of their mail server and IP.
These problems lead to issues like a low open rate, low-quality email content, spam classification, or simply non-delivery. And these issues subsequently result in a low conversion rate.
What Is The Solution?
The apparent solution is to find and fix the mentioned problems. But this can be quite a challenge if you don't have enough expertise, time, or manpower.
And without the requisite expertise, you are likely to face significant losses. Moreover, you may remain susceptible to committing the same errors in the future.
Now, this indeed sounds bleak, but the good news is that you don't need to be a tech geek to solve low conversions! The latest software can make it easy to find and correct any such issues in time and even avoid them from happening altogether.
So which is the best email marketing tool for this purpose, you may ask?
Say Hi to Mail Engine!
Mail Engine is a self-hosted email marketing tool that automates your entire email marketing campaign with cutting-edge technologies.
It works as per your pre-set schedule to create and send unique emails and replies automatically. Moreover, it ensures that every email you send is unique, error-free, and never gets classified as spam.
What's more? Mail Engine is amongst the most affordable options when it comes to advanced email automation and autoresponder tools at just 17$ monthly and 67$ yearly. So let's get to the key question!
How Exactly Does Mail Engine Raise Your Conversion Rate?
Mail Engine uses the most advanced techniques to ensure maximum delivery rates of your emails to the inbox of your target audience, followed by increased open rates and conversions.
To elaborate on its effectiveness, here is the list of all key features of Mail Engine that empower it to boost your email conversion rate manifold-
Runs inside WordPress with self-hosting; so it is fully in your control and never gets you banned.
Offers a simple and intuitive interface to let you compose and send mails using multiple SMTPs to various lists.
Lets you schedule emails and ensures that every mail and link you send out is completely unique with its powerful in-built content and url spinner. Moreover, it helps you to find and remove spam terms and offers a convenient spam score check along with an unsubscription option.
Lets you send out your marketing emails using its inbuilt SMTP, GMail or GSuite with its built-in GMail API integration.
Includes powerful list marketing features such as sequencing, mailing opens & unopens, and list management.
Comes with an inbuilt opt-in form builder that lets you build eye-catching and compelling subscription forms.
Offer detailed analytics and reporting on its aesthetic dashboard along with a log for finding and correcting errors.
Includes comprehensive training and 30-day money back guarantee.
With its low costs and a plethora of features that leaves nothing to be asked for, Mail Engine is indeed the perfect email automation and autoresponder tool for businesses of all sizes and types.
The Bottom Line
By using self-hosted email marketing tools like Mail Engine and carefully avoiding the common issues with its help, you can certainly ensure a high conversion rate from your email marketing campaign. You can find more about this software in its full demo below-
Do you want to add something? Don't hesitate to tell us your views and opinions in the comments section.