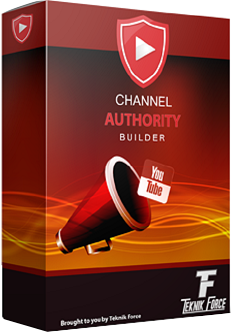 Channel authority builder
A Next Generation Video Marketing System.
This is the only YouTube software that helps you design massive authority channels getting hundreds of thousands and even millions of views a month. It brings to you fresh, unexplored content discovery mechanisms. You can now create content that is relevant and strategically placed, so it drives organic traffic to your site and builds your authority.
Watch the demo
Know what's trending high in your niche and build a compelling, content driven niche for yourself. Get YouTube traffic that you've only dreamt of before with this powerful tool. Create compelling content and use Channel Authority Builder's unique content driven approach to create a powerful YouTube business.
Features
1
It gives you visual cues that track your ranking for the video keywords you have used.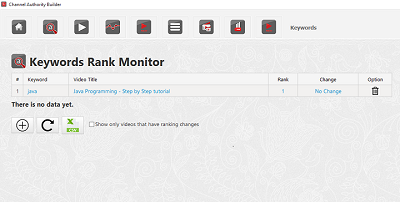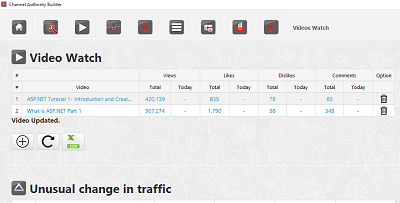 2
Helps monitor your competitor's ranking in your niche.
3
The distinctive 'Video Watch' feature allows you to monitor the popular videos trending basis which you can design your content.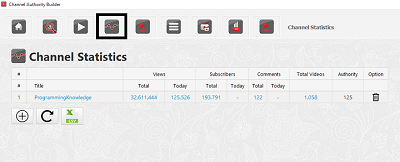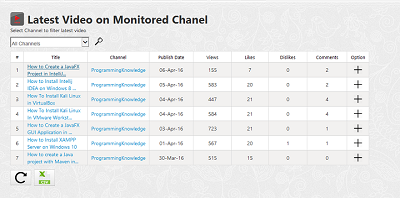 4
Keeps a track of any deviations in viewership, subscriptions or popularity to help you strategize and boost your own YouTube channel.
5
Helps you appear on the YouTube video sidebars of popular videos, driving more organic traffic to your YouTube channel.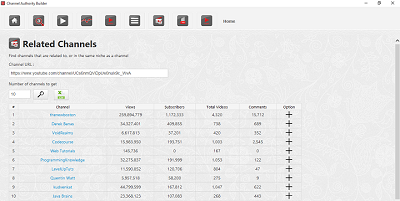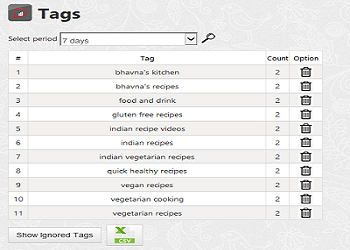 6
Gets you a comprehensive list of all the channels in your niche, to help upgrade your videos and trend faster on YouTube.
7
Updates you with trending tags, which you can use to boost your YouTube channel viewership.