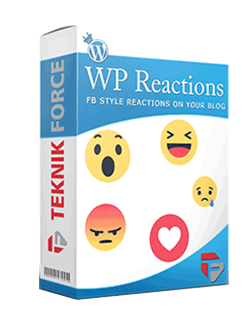 WP Reactions
Real-time emotion/mood rating plugin.
This simple and high utility plugin is a real-time emotion/mood rating plugin which allows visitors to share their reactions on posts though all kinds of smilie icons that express sadness, happiness, anger, surprise and other various reactions.
Features
1
It has multiple rating criteria example good, sad lol etc.


2
It engages content online and drives organic traffic.
3
It allows users to post reactions through smilie without having to drop comments.