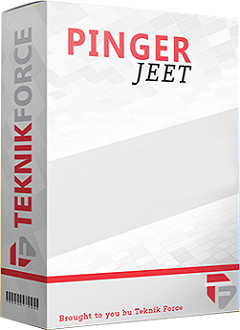 Product pinger Jeet
Ping search engines and get your content moving.
A fast, user friendly pinging application to update the content websites and search engines about the latest content on your website.It's designed to cover all major sites and blogs.
Features
1
It allows you to ping for all your websites at the same time.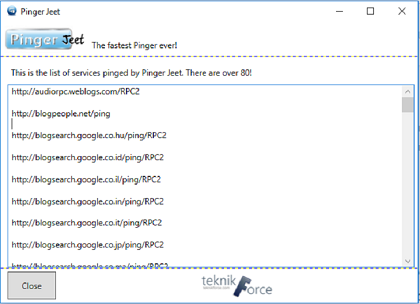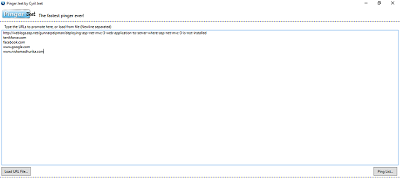 2
Loads your list of websites from the text files.
3
Its live updating feature tells you about your work progress status and the level of completeness.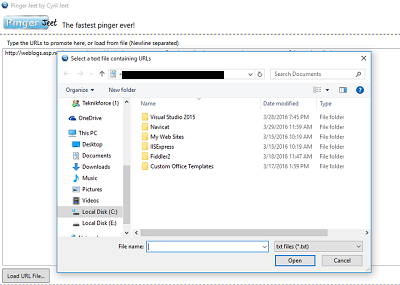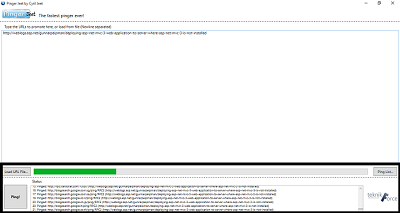 4
User friendly and one of the fast pinging application, it adds value to your work.