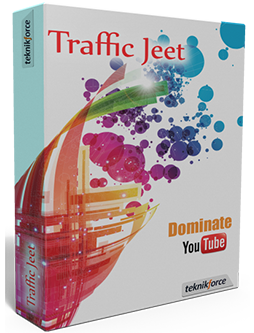 Traffic Jeet
The Ultimate YouTube Toolset
Six amazing YouTube tools in one ultra-powerful suite! Traffic Jeet is the final word in YouTube marketing toolsets and there's nothing that even remotely rivals the power and depth of this software suite.
Each ap7plication in this pack is unique and solves a specific problem for YouTube marketers like you.
Watch the demo
Traffic Jeet is designed with the needs of the professional YouTube marketer in mind. With this software suite in hand you will be able to address very specific and compelling problems that you need to resolve on a daily basis as a video publisher or marketer.
With this suite, you'll know your niche better, keep track of your rankings, steal your competitions' research, grab more traffic generating opportunities and rank better in any market you target.
It's got six unique software, each of which handles a particular task. Keep reading to find out what each software does and how it will change your YouTube marketing for good.
Features
1
Traffic Jeet Software – This is the flagship software in the Traffic Jeet suite and the best research and analytics tool for YouTube. With this you can get keyword information, competition data, discover ranking stats for competing videos and channels, monitor keyword rankings, and keep an eye on your competitor's video channels.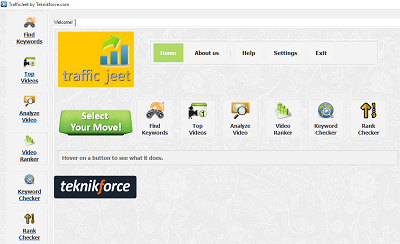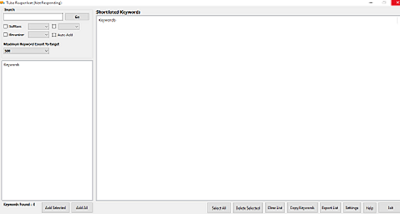 2
Tube Reaper Jeet – The best long-tail video keywords harvester. This application will get you thousands of unique video keywords in a few seconds. As a pro video marketer you already know that SEO keywords are not the best keywords to target with videos and you need pure video keywords for more traffic. That's what this software gets you.
3
Tube Inspector Jeet – Analyzes Google Keyword Tool data to help you find profitable niches and keywords that are undertargeted in Google. Using this powerful tool you can discover keywords that are profitable to target with your videos as well as keywords that will cost you less and get you targeted traffic if you're looking for paid traffic.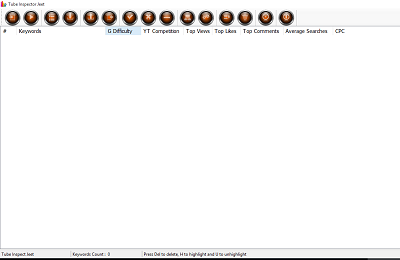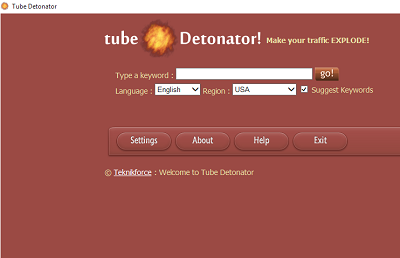 4
Tube Detonator Jeet – Ranking on YouTube is great, but these days a large part of the video traffic comes from Google itself from organic search engine results. If you want to really win, you should be able to target profitable keywords that you can rank for on Google.com. Tube Detonator helps you target these profitable keywords.
5
Tube Chimp Jeet – Nothing beats being able to spy on your competition to discover what keywords they are targeting and ranking for, and using the same keywords in your own videos. This tool will infiltrate your competition, get their keywords and help you rank on their suggested videos as well as profit from their research.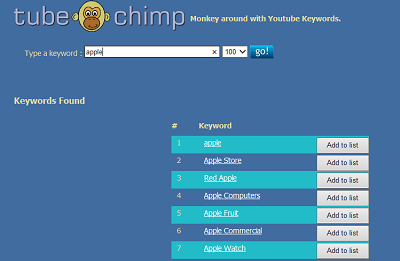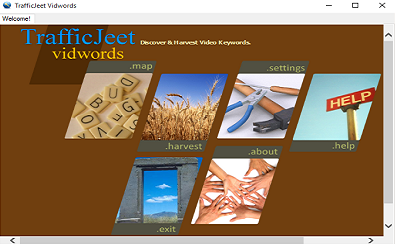 6
Vidwords Jeet – How do you research your niches? Do it better with Vidwords Jeet. Its unique niche flow system lets you drill deep into any niche and discover related niches and sub niches. This tool will give you the powerful insight that you need to really dominate and expand your reach in your video market.
7
With these six amazing tools, there's nothing that even comes close to the power and the capabilities of the Traffic Jeet suite for video marketing.