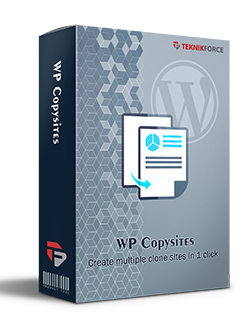 WP Copysites
Move content from one wordpress site to another on the go!
Simple and high utility plugin that copies/updates posts, pages, custom post types and users from one site to the other sites in your WordPress Multisuite network without any complex steps, Save time on these tasks and copy or updates in the fastest possible time with this utility!
Watch the demo
It saves time and copies or updates form one site to another site in the fastest possible way.
Features
1
It copies and updates parents posts, pages, custom post types, tags, categories and taxonomies on complete automation.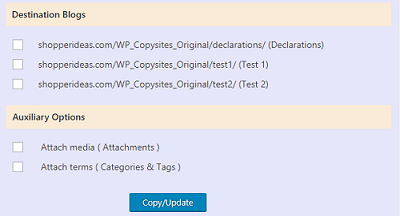 2
It supports custom fields which is in posts, pages and custom post types.
3
Automation software does a lot of the work that other people normally have to do manually to copy posts from one site to another.