What are Backlinks?
When one website refers to a link to another website on it the link is called a backlink. They play a very important role in determining a website's Google ranking.
Google Bots crawl websites and all the websites that have backlinks from other high domain websites are ranked higher.
The final destination of all websites is to top the Google SERP. One of the sure-shot ways to do the same is through backlinks. While the results are proven, this strategy is like a double-edged sword. 
Backlinks must be created through sites that have a good domain authority and are genuine. If they are not genuine then the entire plan can backfire and one runs the risk of getting penalised.
Ways To Create Good Backlinks
Let us take a look at some effective ways in which you can build a powerful backlinks portfolio for your website and pull up the Google ranking of your website.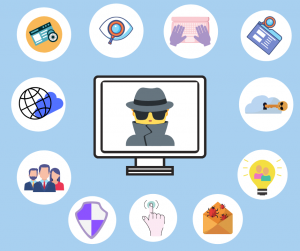 Competitor Spying: Spy on your competitor's backlinks. There are several free tools on the internet that will let you spy on the backlinks of your competitors. You need not spy on all your competitors. Choose the top three competitors and then analyse the backlinks of those.
If you do not restrict yourself to the top three then you will be inundated with too many backlinks. Focus is important. When you focus on the top three results you ensure that you get good quality backlinks.
Broken Link Method: This method involves looking for top websites in your niche and then scouting for a broken link. Once a broken link is identified the next step is to develop powerful content along the same lines and then get in touch with the website owner. 
The next step is to let the website owner know that you have identified a broken link on their website and have content on your website which matches the same. More often than not the website developer will be more than happy to oblige.
This is a win-win situation for both. You get a backlink and he gets his broken link fixed. No one wants a website that has broken links. Broken links are a real deterrent to website user experience. 
The next question that will pop up in your mind is how do I find broken links in the first place. There is a misconception that you need to buy tools all the time. Well, this is not true. If you scout the internet you will come across sites that will run a broken link search for you on websites.
Mind you, you need to be patient when implementing this strategy. As it takes some time for the website owner to vet his website and come back to you and then replace the broken link with your link and sometimes he may just get the original content back.
There is one option here and that is going reverse. If for some reason you do not receive any response from a website owner, why not run a reverse search. Look for all websites that are connected to this broken link and email all of them.
The odds of someone responding to you will automatically go up!
Social Media: The number of social media platforms that have a high authority are countless. Now each of these offers you two types of platforms one is the Dofollow Links Platform and Nofollow Links Platform. What does this mean?
A Dofollow social media platform is a platform that allows you to add your links to their websites and a Nofollow on the other hand does not give you this option. This does not mean that the Nofollow Links are useless. 
A reader can copy the Nofollow Link and access the link. The Nofollow Links do not help in building backlinks. Since we are on the subject of backlinks, let us focus on Dofollow links. Dofollow links are the links which search engines crawl. 
Dofollow Links concept is also called "Link Juice". To get started run a search for Dofollow backlinks list on Google and you will be inundated with social media platforms that allow for Dofollow. From introductions to descriptions there are several places where links to your websites can be added. 
As much as this may be the most common strategy to generate backlinks, does not undermine its importance. Create a proper social media strategy and make the most of it.
Guest Blogging: This involves finding blogging websites with high domain authority that allow you to post content and your website link as a guest blogger.
Some examples of websites that allow guest posts are YourStory, Mashable, Hubspot etc. You can also consider Googling keywords like contribute, guest post, write for us along with your niche keyword. This will get you a list of all blogging websites that allow guest posts.
Writing just for the sake of backlinks will not work. What you need to do is to write quality content. Write in your area of expertise. A well-researched article with the intention of benefiting the reader is what works.
A blogging website that has authority in your niche will be so because of quality content on their website. So if you want to feature on their website it would only be possible if you have content that enlightens the reader.
Good content automatically drives readers to your website as they will be hungry for more good quality content. Their curiosity will lead them to your website.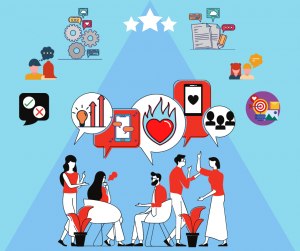 Testimonials: Content is one of the most popular ways of getting backlinks, but that means writing awesome quality content. A lot of time and effort, research and so on. What if there is another option to get backlinks without too much writing.
It is possible. How? Through Testimonials and Reviews. Backlinks can also be created using Testimonials and Reviews. This is a non-traditional way of getting backlinks and is often ignored or not thought of at all.
Start by thinking of all the products and services you have used. Scout the respective websites and check if they have testimonials with backlinks. Write a good genuine testimonial. Get in touch with companies.
Tell them you were very happy with them and ask if they would like to post your testimonial. A testimonial creates social proof. It inspires users to trust a brand. So anyone would be glad to post a happy testimonial on their website.
Testimonials Backlinking involves less hard work compared to other methods of link building and are  worth it.
Public Relations: Needless to say having a good and popular public image will help you. The more popular you are the more chances of getting backlinks all over the web. Try and get in touch with journalists that belong to your niche.
Check with them if you can contribute something or better still get interviewed in your area of expertise. This will improve your metrics. Besides journalists, you can also get in touch with influencers in your field.
Another great way is to speak at events. When you speak at events your name will be a part of the organiser's website. Ensure that they include your company website link too. 
You can also consider interviewing a popular personality and post the same on your website. The person who you are interviewing will naturally add a backlink to the interview on your website!
Graphics: Google loves graphics. Get a graphic designer on board. This may sound like an expensive affair but trust us it is not. It is worth every penny you invest. It not only helps in getting you backlinks but improves your SEO overall.
Check Google for any keyword. You will notice that the top results are never only content. The content is invariably supported by graphics. An article will be impactful only if it is supported by good graphics. Analyse the data on the internet, sort it, give it to your graphic designer and create awesome visuals.
Bar charts, Pie Charts, Infographics the options are abundant. Visual statistics go a long way in helping you build backlinks. Often statistics are referred to in content across the web and if you have done your homework, backlinks will automatically come to you.
Skyscraper Technique: This strategy involves searching top content that has a lot of backlinks in your niche and creating content that is much better than the existing one. Basically, you build a skyscraper of powerful useful content.
Only having great content will not suffice. This is a fact. Replicate all the backlinks that the top content has. Even better look for more quality backlinks and once again supersede your competition's numbers. Once Google sees that you have far better content and backlinks you will definitely rise in the SERPs.
Conclusion: We hope these techniques and strategies help you in building powerful backlinks set for your website. You must keep in mind to fall in the trap of substandard backlinks. 
We once again reiterate. If the backlinks are created from phony websites then you run the risk of getting deranked. In fact, Google may also penalise you. So make sure you check the websites that are backlinking to you thoroughly before blindly implementing any strategy.