Want to promote your business online? This is what you need..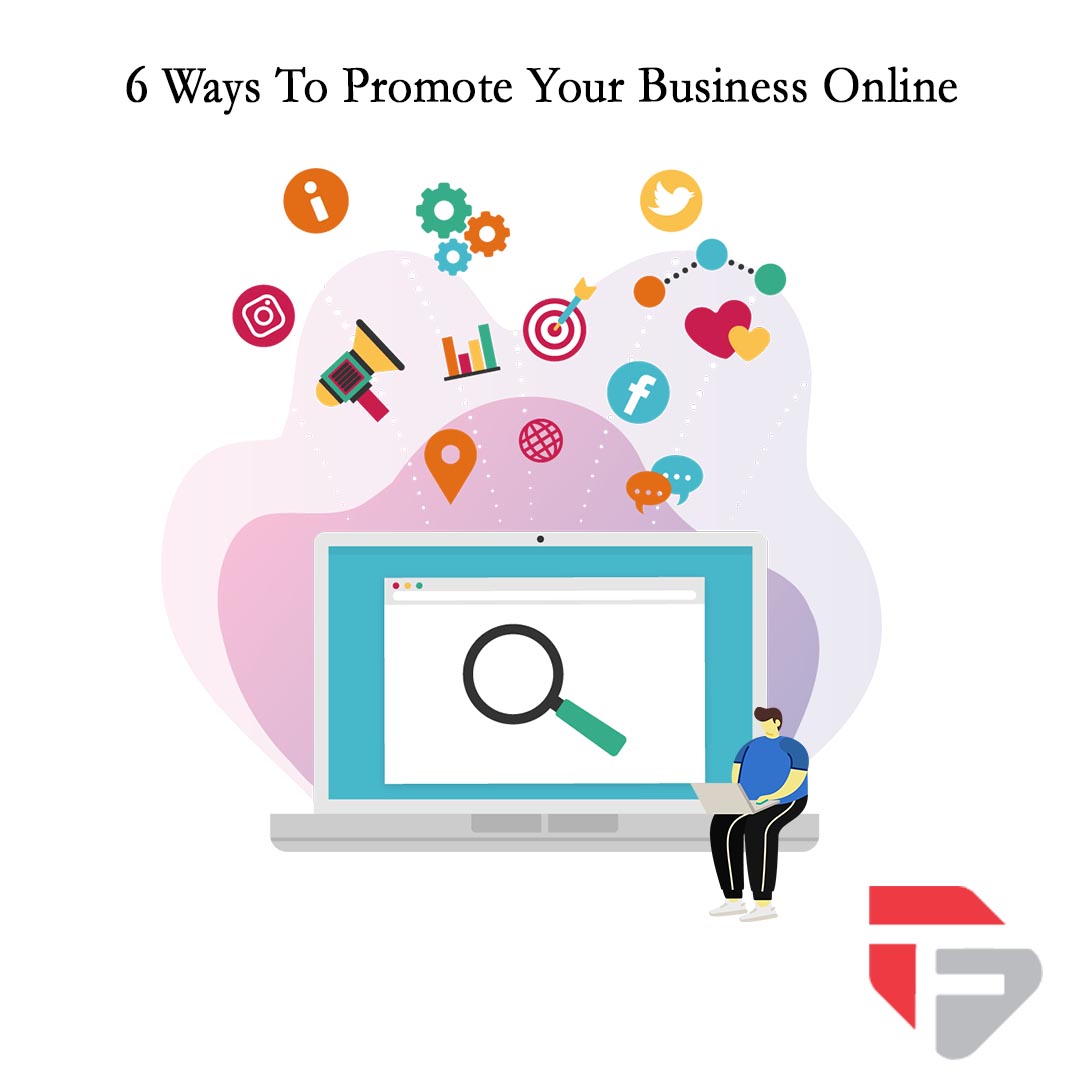 Are you a small business owner who wants to promote your business online and find more customers?
It may seem difficult to get started, but there's actually only a handful of skills you need to master.
We call them the fundamentals of Internet marketing.
80% of businesses fail within 18 months of starting. If you want to be one of the 20% of successful business owners, here are the top 6 online marketing fundamentals that can help you to grow your business and achieve success faster.
1. Enhance your SEO skills
SEO stands for Search Engine Optimization.
In simple words, SEO is a way of increasing the number of visitors to your website by making it appear on the top results of a search engine.
Most online marketers prefer SEO as it is the best way to drive organic traffic to your website.
Now you may want to know what exactly promotes the ranking of your website on search engines?
There are multiple factors that can improve your search results, but the technical structure of your website and the content you are posting are mostly responsible.
Hence, it is now time to create your content in a way that can attract potential customers easily.
2. Start pay-per-click marketing
Pay-per-click (PPC) is a successful internet marketing strategy in which the advertisers pay a particular amount each time their ads are being clicked.
The moment your ads are being clicked, they can send relevant traffic to your website which is considered one of the key benefits of using PPC as an online marketing strategy.
PPC is a cost-effective method of advertising.
The best thing about using PPC is that it allows you to reach customers who are not even interested in your products or services.
There are various PPC marketing tools like Adplify, TubeTarget, etc that can help you to drive traffic to your website easily.
3. Build a social media audience
Social media is a great source of buyers for any product or service because people are spending a lot of time there.
Showcasing your products and interacting with your customers becomes easier using social media.
If you follow a dedicated schedule to launch your products and services on different platforms, very soon you will build a huge audience.
Posting high quality content consistently will help you get there faster.
Try out online marketing tools like Viral Reach, Site Contact, Pinflux, LiveCaster, etc to widen your reach.
4. Learn Conversion Optimization
Conversion Rate Optimization (CRO) is the process of increasing the number of users performing a desired action on your website.
The desired action may include clicking on add to cart option, purchasing a product, filling out a form, signing up for a particular service, and so on.
Conversion is essential when you are in need of more traffic on your website.
Let us take an example to understand the concept properly - If the landing page of your website receives 3000 visitors per month with a conversion rate of 20%, the page will generate 600 conversions in a month.
Hence, understanding the elements that attract potential customers and optimizing them accordingly can help you to make more revenue.
This is one of the most effective internet marketing strategies that you can opt for to boost your sales.
5. Do Content Marketing
Content on the internet can vary from articles to videos and images. Therefore, everything you view on the internet is considered content.
Using content marketing, you can reach people who aren't even looking for your products.
The content you create can help your prospective customers discover you and your products and eventually get you more sales.
Content marketing is one of the best ways to generate new online leads. Hosting webinars, creating videos, blogging, guest posting, etc are all a part of content marketing.
It is arguably one of the most significant online marketing strategies because, without this, other strategies would not have existed.
6. Build an Email list
Email marketing is one of the oldest and most used internet marketing strategies.
Most successful businesses still use this strategy to build a strong customer base and increase their conversion rate.
Emails are more likely to be read as compared to social media posts and messages. Using email marketing, you can straight away drop your message in the inbox section of your customers.
Make an email list of your current and potential customers and create an interesting email that will make them visit your website.
There are various internet marketing tools that can be used to conduct successful marketing because sometimes your mail may end up reaching the spam folder of your customer which is mostly ignored.
In order to avoid reaching the spam folder and improve email marketing to achieve success, opt for tools like PursueApp.
Conclusion
Online marketing is constantly evolving and so you must be aware of what is on the horizon.
The strategies listed above are some of the best internet marketing strategies which can be used to promote your business online efficiently.
Use our internet marketing tools designed in a creative way to increase your revenue and achieve success faster.
Subscribe to our newsletter
We'll keep you in the loop on our best advice and strategies for social media marketing and growing a small business.

Back To Homepage