Top 9 Ways To Make Money From Facebook Pages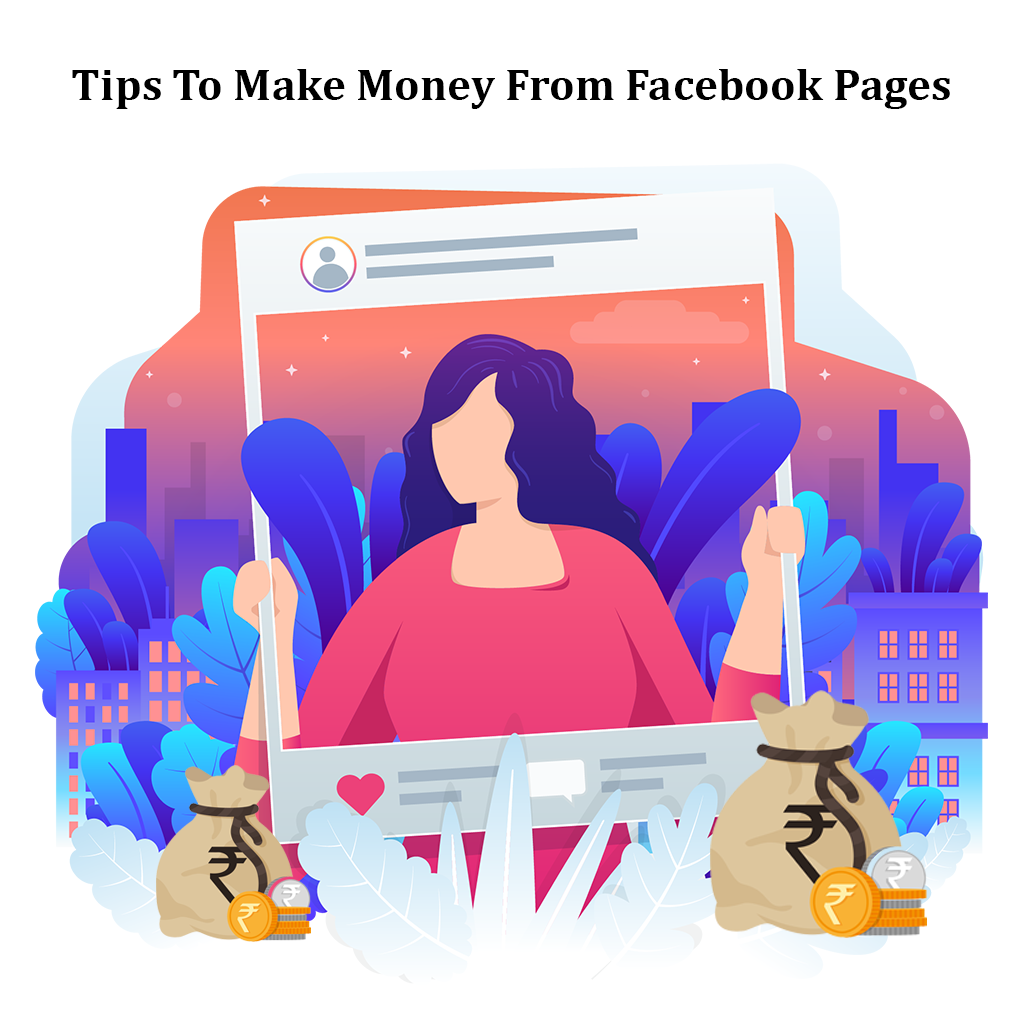 Want to earn some bucks online?
Do you have a Facebook page? Let's get you some strategies to earn money from your Facebook page.
A popular Facebook page with a loyal fan base indeed opens up a world of earning opportunities for its administrators. In fact, your page can become an asset that brings regular revenue for you if you play your cards right!
So, here are the top 10 strategic method through which you can earn impressive amounts from your Facebook page-
Carry out affiliate marketing
Affiliate marketing is amongst the most popular and convenient methods of earning from a popular Facebook page.
All you need to do is register for an affiliate program that offers you a commission on every sale of their product made through links on your page. Following this, you just need to add and promote the relevant affiliate links on your page through promotional posts.
Now you will automatically receive a commission whenever a visitor of your page follows the link and makes a purchase. It's as simple as that!
Offer paid fan subscriptions on your page
Do you have a dedicated fan base for your page that is willing to support you financially?
Don't miss this opportunity to add a fan subscription to your page!
A fan subscription will let your fans pay a monthly fee in return for exclusive content, personal interactions or merchandise discounts on your page. And enabling it is simple!
Begin by setting up the special content, live interactions and discounts for your future subscribers and then launch fan subscriptions from the Creator Studio.
Follow this by inviting your fans to subscribe and provide them high value content, special offers and higher engagement to retain them once they subscribe.
With some committed effort, fan subscriptions can become a steady source of income from your page!
Direct promotion and sale
Are you looking to directly advertise or sell your own products through your Facebook page?
You have multiple options!
You may publish promotional posts for your products with links to your landing page or even the Facebook marketplace based on where you are selling them. Moreover, you can even add a Facebook shop with your products directly into the page.
In this manner, you can use your Facebook page as a key part of your marketing funnel and maximize your website traffic and sales at no special costs!
Sell page and likes
Various businesses are interested in buying famous pages with all its likes and shares in order to get a quick following and impression of authenticity.
So, if your page is having a lot of followers, you can start looking for buyers who are ready to buy your page.
And this gives you an opportunity to sell your popular page at high prices.
While this is a commonly used method to get a large one-time earning from pages and various online sites can be found where pages are auctioned.
Go for collaboration with relevant brands
Has your page become very popular while catering to a specific theme?
This is a golden opportunity to start working with major brands which you just cannot miss!
You must start by contacting relevant brands that match the niche of your page with the offer to promote their offerings on your page. Once your offer is accepted, you can start posting the brand's promotional content or sponsoring their offerings on your posts or video streams.
What's more?
As your page becomes famous and starts having significant influence on netizens, you may even find brands lining up to get your sponsorship at high prices!
Sell your services.
If you are looking to promote your services on social media, a Facebook page in your niche is exactly the platform you need!
You just need to make attractive promotional posts that highlight the key selling points of your services and make special offers to your followers. Also take care to interact regularly with prospective customers using the instant messenger service to convert them into buyers.
The trick is to maintain high engagement and you will eventually find your Facebook fans turning into loyal customers for your services!
Sell space for sponsored posts
If you have a successful page with a large number of followers, you can monetize it by allowing companies offering relevant products and services to post on your page. How do you earn from it?
You can either charge each company an advertising fee, or simply claim a percentage of the sales they make through your page.
And while you may get offers from lesser known companies at first, there's every chance that you will get big offers from large companies as your page becomes more popular!
Use in-stream video ads
In-stream ads are short ads that run before, during or after your videos. This can be easily enabled from the Creator Studio for any eligible video that you have uploaded within the past 30 days.
If you regularly upload videos on your Facebook page, in-stream ads are indeed the most lucrative method of making money from your page.
However, you can run in-stream ads only on videos published from a page with at least 10,000 followers. Moreover, you need to have at least 30,000 one-minute views on videos that are three minutes or longer in length within the last 60 days.
Provide page administration service
Getting popular on social media comes with its challenges!
Successful startups often find it difficult to manage their exponentially growing Facebook pages. And as a result, they start looking for successful administrators to save the day!
With your popular Facebook page as a sample of your competence, you can go ahead and make the offer to manage and grow the pages of such businesses for a solid commission.
Conclusion
The discussed methods can help you get a regular earning from your Facebook page, but you must also remember to regularly post high quality content in your page's niche to maintain and maximize your revenue.
So, go ahead and apply the earning method that suits your niche and start making money from your Facebook page now!
Want to add something? Please comment below and let us know…
Subscribe to our newsletter
We'll keep you in the loop on our best advice and strategies for social media marketing and growing a small business.

Back To Homepage