Top 10 Best Proxy Services For Anti-Detect Browsers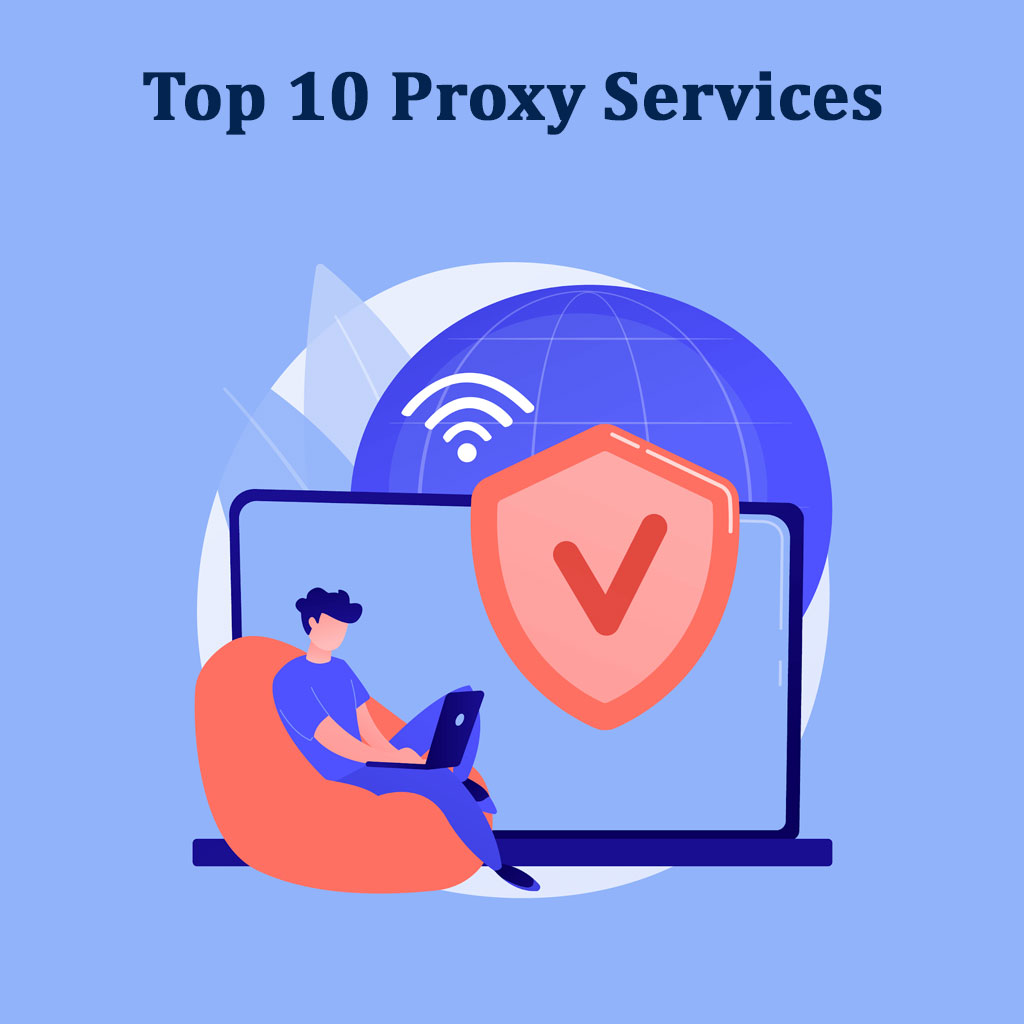 Are you looking for a proxy server to anonymize your online activity or beat geo-blocks?
There are so many out there that it can be hard to choose.
Proxy servers provide privacy and security between you and your internet activities. Advertisers, hackers, and government agencies can see most of your internet activities.
The information under risk includes mostly your location, your IP address, and your browser history.
But all these can be secured!!
How?
Using Proxies..
Now you must be thinking what are proxy servers and how it can protect your online privacy? We have answers to all your questions.
In this blog, you're going to learn everything about proxy servers and also you'll get to choose the right proxy from the 10 options we provided.
So, let's dig in…
What are Proxy Servers? 
Proxy servers are applications or online services that act as the gateway between you and the internet. 
Proxy servers are most frequently used to change or hide IP addresses while browsing the web.
When you try to access a website, your request is filtered using a browser extension. Instead of saving your browsing history in your computer, it gets saved on your proxy server.
In addition to providing access to blocked Internet content, proxy servers also manage the internet usage of children and employees. The system can be configured to deny access to specific websites. 
Apart from improving network performance, it also protects the data from unauthorized access, maintains anonymity, and evaluates blocked content.
How are proxy browsers important? 
There are many advantages to using a proxy browser, including anonymity, an extra layer of security, access to restricted content, and faster page loading times.
You will be able to access content that is specific to your location and it will also provide enhanced security. Organizations can use it to restrict their employees' access to inappropriate content. 
Proxy servers may keep track of what you do online. Some providers can monitor online activities while masking the IP address. 
To ensure a successful proxy service, it is recommended that you research the provider before making a decision.
Top 10 best Proxy Providers
There are many proxy services available in the market, but finding the best one can be time-consuming. Thus, to  minimize the effort, I'm listing here the ten best Proxy Services for anti-detect browsers:
Dove Proxy is a cloud-based residential proxy service provider that has certain features like communication encryption, detection prevention, and blocking by programs and integrations.
Along with these, Dove proxy is also responsible for securing online access, ad verification, brand protection, web data mining and crawling, and so on.
The best part is when you use a proxy from Dove Proxy, the validity can be set by you, Mobile is 5-35 min & Residential 1- 3 hours.
It is one of the leading proxy servers which is 100% safe and easy to use.
Features of Dove Proxy are:
Provides a huge amount of Residential and mobile proxies
Makes sure of anonymity to avoid any kind of detection
Gets access to the network connection from all over the world.
Supports unlimited connections
Provides more than 50M proxies from more than 195 locations
Makes sure to update the proxies every day to avoid detection
Easy to use and an affordable solution
Pricing: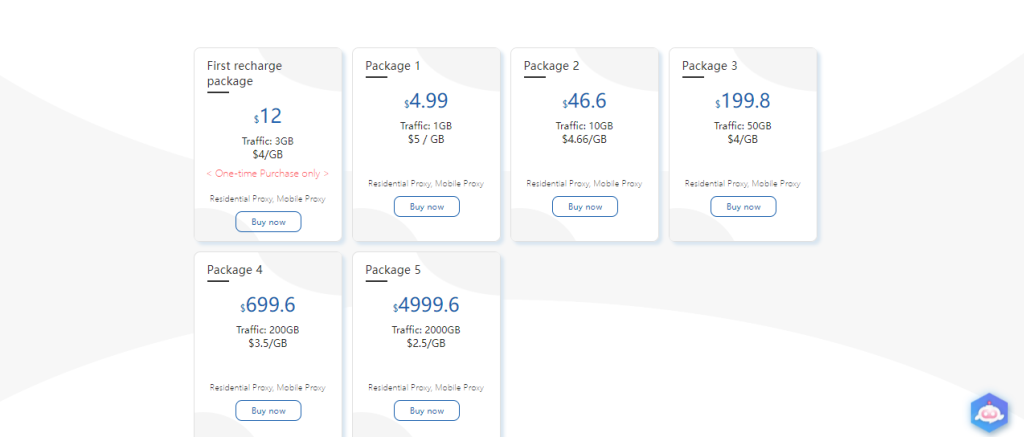 2. RSocks
RSocks provides IPs for residential use, data centers, and even mobile devices. 
With RSocks, one can either share their proxy list with other users or use some exclusively. Users can run up to 500 concurrent threads on many of the plans. It even automatically updates its proxy list.
Features of RSocks are:
It provides unlimited bandwidth
Makes sure to pause the proxies when not in use
Helps to find the best proxies based on location, speed, and presence
Has in-built cross-platform proxy checker tool
Pricing:
3. Smartproxy
Smartproxy offers proxy services for both residential and business use. It is a well-suited proxy server for conducting basic online scraping.
Smartproxy helps to filter down the proxies based on certain parameters such as location, or type of sessions.
Features of Smartproxy are:
It provides search engine proxies that enable easy Google scraping
 User-friendly database that also includes essentials to handle the projects
Helps in generating unique profiles that reduce any chances of IP bans.  
Supplies the custom apps to help its users get more from their proxies.
Pricing:
4. Epic Privacy Browser
Epic Privacy Browser is one of the most interesting proxy servers that also includes tracking protection. 
It includes an in-built VPN that allows its users to enable it whenever they want to while browsing.
Features of Epic Privacy Browser:
Provides an unidentified proxy in one-click
Removes all the traces of browsing on the exit
Protects the privacy of its users browsing at every level.
Increases the page loading speed by blocking the ads
Pricing
Currently there are no pricing plans given on the site. 
5. InstantProxies
InstantProxies is another proxy provider that offers its users the best-shared proxies.
InstantProxies also offers private proxies for scraping Amazon sites and other social media platforms.
Features of InstantProxies are:
Provides unlimited bandwidth
Easy to use a proxy server
Offers an undetectable proxy service
Provides on-demand IP refreshing option
Pricing:


6. IPRoyal
IPRoyal is said to have a very user-friendly database when one is looking for a proxy server.
IPRoyal is one such proxy server that allows its users to earn money through unused bandwidths.
Features of IPRoyal are:
It facilitates proxy services to third-party entities
Automatically selects the best server for its users.
Provided very convenient and effortless ways of earning.
Provides unlimited bandwidth 
Pricing:


7. Storm Proxies
Storm Proxies is designed specifically for individuals and small-time proxy users, and includes features that make it the proxy heavyweight with its affordable pricing plans. 
Features of Storm Proxies are:
It offers rotating residential proxies, private dedicated proxies
Provides unlimited bandwidth
Easy to use and simple set-up process
Includes 24/7 customer support
Pricing:
8. Bright Data
Bright Data is said to be a web data giant that offers a comprehensive range of proxies in countries and cities all around the world.
Bright Data lets its users browse through several web pages without revealing their original IP address.
Features of Bright Data are:
User-friendly software
Enables its users to send concurrent URL requests via millions of residential IPs
Provides the option of a customized configuration of DNS that maximizes the speed
Provides full support for Datacenter, Static Residential, Residential and Mobile IPs browsing
Pricing: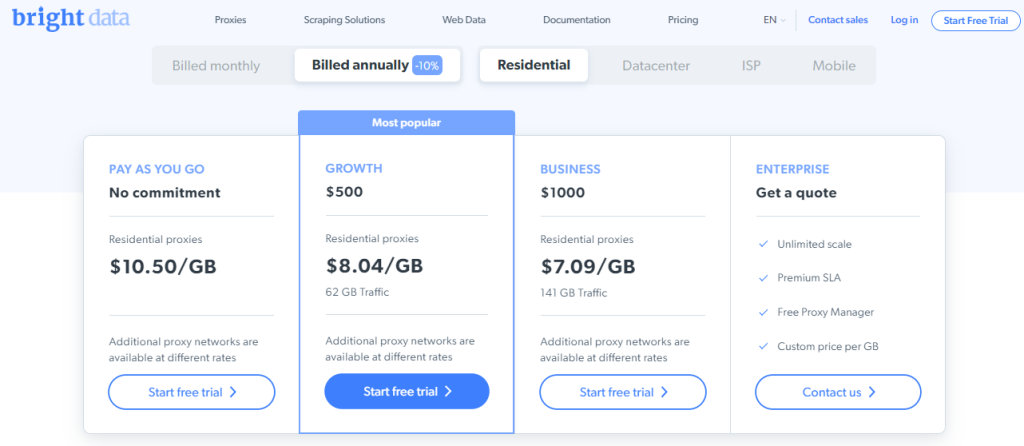 9. Proxy Seller
Proxy-Seller is one of the popular datacenter and mobile proxy services. It is said to be great in terms with providing the best speed in the least amount of data used.
Features of Proxy Seller are:
Facilitates a good amount of location coverage
It provides proxies ranging from web scraping, social media management, online gaming, and SEO.
Makes sure to deliver high-quality servers that help increase the speed without lagging
User-friendly database
Pricing: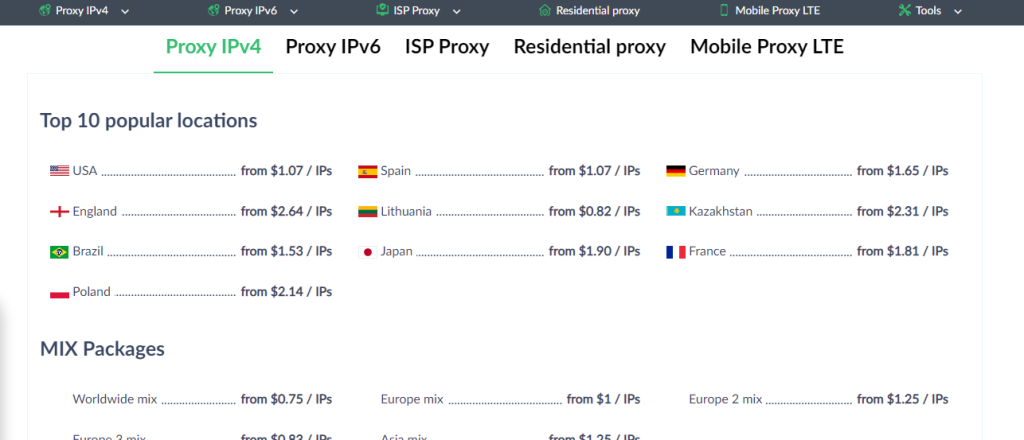 10. Oxylabs
Oxylabs is said to be one of the best premium proxy providers in the market.
It comes with advanced web scraping tools, provides the best and most professional customer service, and fulfills the need for data collection for any business.  
Features of Oxylabs are:
Offers a very flexible proxy controls
Includes browser extension, the proxy rotator, Android app
Provides 24/7 Support
Includes Web scrapers i.e. universal, search engine, and e-commerce APIs
Pricing:


Conclusion
A proxy server possesses your IP address and details about your web request. Therefore, when choosing a proxy server, make sure it logs and saves data.
When choosing a server, make sure to check the policy on data retention and law enforcement cooperation.
I hope the above-stated list helps you in finding the best proxy server for your business. 
If you have any queries or would like to share your thoughts, please comment below:
Thanks for reading!
Subscribe to our newsletter
We'll keep you in the loop on our best advice and strategies for social media marketing and growing a small business.

Back To Homepage