Unleash the Power of Lifetime Deals with DealMirror – Experience Unparalleled Success!?✨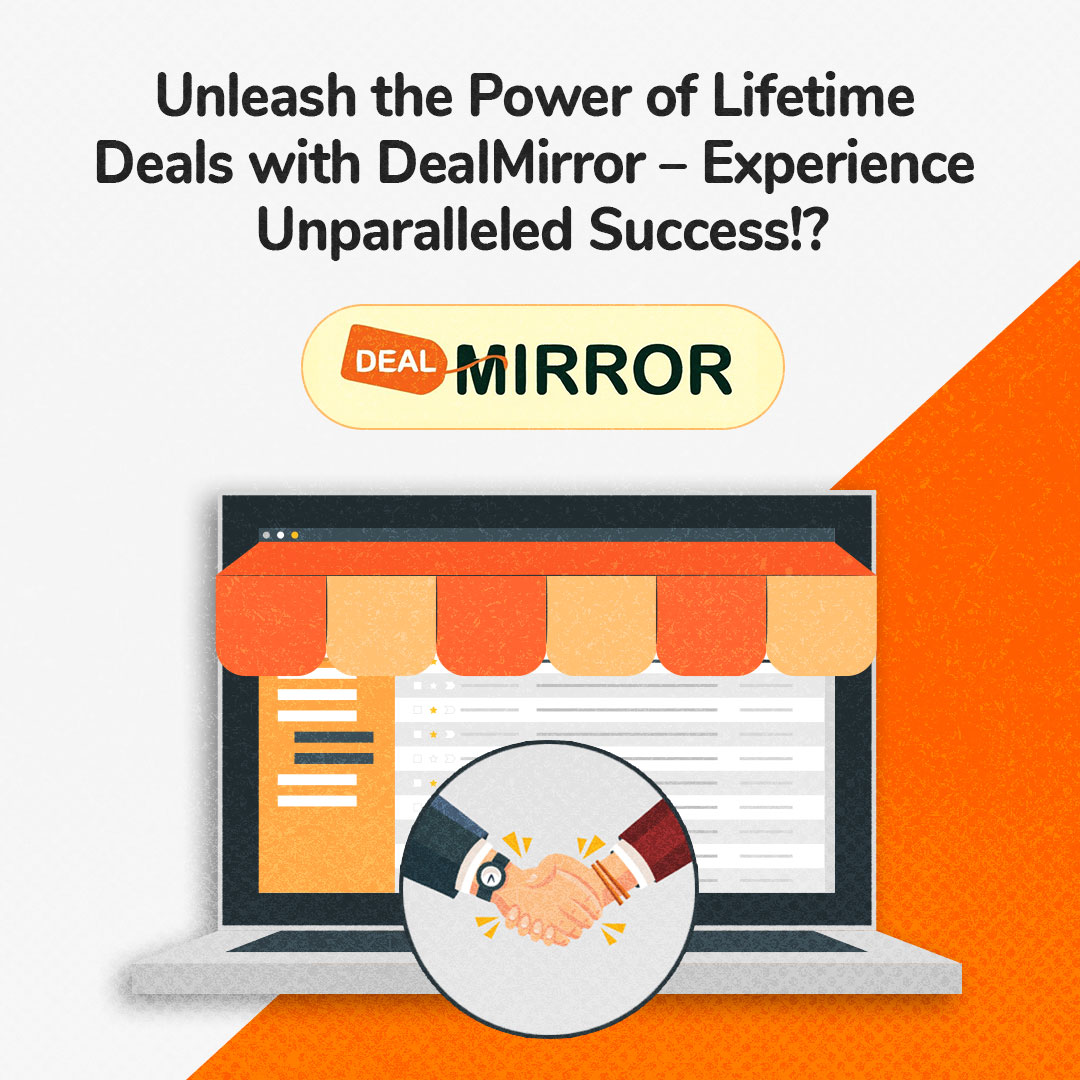 As you know by now we at Teknikforce are on a mission to build the best value-for-money solutions for small businesses. To take our mission a step further we embarked on a quest to find the perfect platform to launch our products with lifetime deals. 
At the end of an exhilarating journey, fate led us to the remarkable world of DealMirror and introduced us to the incredible Pranjal. 
In this blog post, we will delve into our experience with DealMirror and how it has transformed our product's success helping us reach more potential users.
First, let's talk about DealMirror's Marketing Initiatives
DealMirror's marketing efforts have surpassed our loftiest expectations by delivering unparalleled exposure and fostering unparalleled engagement. 
The team's unwavering dedication and extraordinary promotional initiatives across numerous platforms have propelled our sales to extraordinary heights. 
Here are the 3 major aspects we wish to highlight in this context ⤵️
➡️Expansive Reach: DealMirror boasts an extensive reach to a diverse audience, ensuring maximum visibility for your product.
➡️Vibrant Community: DealMirror's Facebook groups are teeming with a vibrant community of over 15K members. This community provides an excellent platform for engagement, feedback, and fostering relationships.
➡️Marketing Expertise: Akash, a key member of the DealMirror team, brings consummate professionalism to their marketing activities. He seamlessly collaborates with both teams, ensuring that the partnership yields maximum output and outstanding outcomes.
Reasons why we find DealMirror is the right partner for our products
Choosing DealMirror as our trusted partner for Teknikforce products was an astute decision. During the crucial initial offering phase, DealMirror swiftly transformed into an indispensable asset, providing valuable support for sales, feedback gathering, and audience expansion. 
Also, Pranjal's warmth, empathy, and deep understanding of our aspirations proved to be the catalyst for the triumphant launch of our diverse range of tools on the DealMirror platform. 
Here is why we would like to recommend DealMirror to others ⤵️
✅Expert Facilitation: DealMirror expertly facilitates sales and creates a nurturing environment for product growth.
✅Gathering Valuable Feedback: Through DealMirror, we were able to gather invaluable feedback from users, which served as the bedrock for product development and ultimate triumph.
✅Audience Expansion: DealMirror's efforts have expanded our ever-growing audience, exposing our product to new customers and increasing brand visibility.
 ✅Ideal Nurturing Environment: DealMirror provides the ideal nurturing environment for a product's growth and success.
✅Transform Your Dreams into Reality: By embracing the power of DealMirror, we were able to witness our product's potential transform into reality.
Conclusion
DealMirror has been instrumental in our product's success, and we wholeheartedly endorse it as the go-to platform for any tool seeking an environment conducive to growth and triumph. 
In essence, DealMirror stands head and shoulders above the rest as an exceptional platform for promoting your tool, particularly during its nascent stages. 
Their devoted team, armed with extensive reach and effective marketing strategies, provides the indispensable support required to propel your product toward unparalleled heights and achieve resounding success.
That's it for this blog post.
Have you ever purchased a deal on DealMirror? Was it one of our products? 
Let us know your experience in the comments below! 
Subscribe to our newsletter
We'll keep you in the loop on our best advice and strategies for social media marketing and growing a small business.

Back To Homepage