How to use twitter to grow your business
Hello Folks, welcome to the first lesson of the Twitter Marketing Hero. Twitter has grown exponentially over the past 10+ years.
Twitter is an online news and social networking platform where people communicate in short messages known as Tweets. Tweeting is posting short messages for people on twitter.
Another description of Twitter or Tweeting is Microblogging. In this lesson, we will guide you on How to use Twitter to grow your business.
---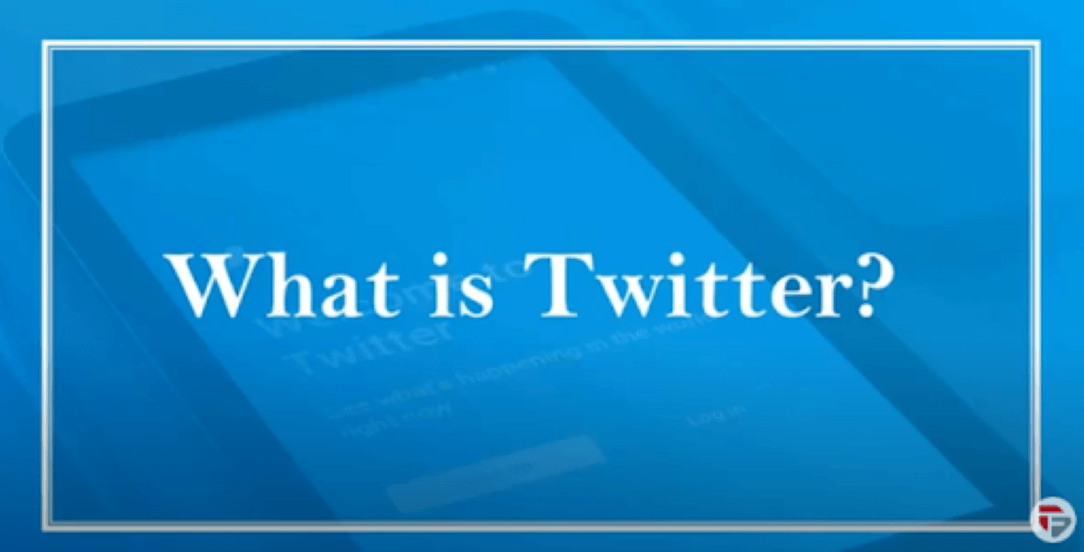 What is Twitter?
Twitter was launched in 2006 by Jack Dorsey, co-founder of Twitter had an idea --he would create an SMS based communication platform in which friends could keep tabs on each other by updating statuses.
In the beginning, Twitter was an idea all too similar to texting. However, the idea evolved
Today Twitter allows users to discover stories regarding today's biggest news or events, follow people or companies that post content they enjoy consuming, or simply communicate with friends.
Additionally, PR teams and marketers can use Twitter to increase brand awareness and delight their audiences.
The main purpose of twitter is ultimately to spread information fast-- while that information is not always serious (Kim Kardashian's thought on makeup for instance), it sometimes is (like Iranian protestors used twitter to assemble the marches).
---
Word count
When it was developed, twitter began as an SMS- based platform that allowed only 140- character tweets. However, in 2017 the network increased the limit to 280 characters.
It was testing a new upper limit because languages like English couldn't pack as much information into 140 characters as other languages such as Chinese, Korean, which can use characters that denote whole words.
Also, people spend more time editing their Tweets just to fit in the shorter 140-character limit. Twitter found out that people who are using a 280 character limit tweeted more often.
Crafted their message more easily than trying to fit thoughts into 140 character limits.
According to data from Buddy Media, tweets with 100 characters get 17% higher engagement rates than longer tweets.
---
Twitter for Marketers
There are 330 Million monthly active users and more than 150 million Twitter users share tweets daily. 63 percent of all Twitter users worldwide are between 35 and 65.
Businesses can take advantage of this huge number of Target audiences. Using hashtags can help you reach an audience interested in a particular topic or a particular location.
A lot of your targeted users are already on Twitter every day. You can reach your potential customers effectively if you have a strong presence on Twitter.
Imagine finding new leads and new customers when people retweet your posts. It is only possible if you build a strong presence on Twitter and get the following your business aspires for.
85% of small businesses use Twitter as a platform to provide customer services. Followers feel more connected with a small business after following them.
People can easily send their tweets as public posts. Twitter users anywhere in the world can view different customers' concerns.
---
Direct messages
You can easily handle your customers through direct messages for a couple of reasons:
-Other users cannot see the problem and therefore will not think less of your company
-There is no character limit in DMs, which gives you the freedom to properly help your customers
People want to get their issues to be resolved right away. Display your support hours so people know when they can expect to hear back from you.
You can even have someone manage your business Twitter account. To respond to customer's concerns right away by offering what you can do about their concerns.
Twitter can be used to spread negative tweets. You should take care of your customers.
So they won't find any reason to spread bad feedback regarding your services. One bad review can affect your potential customers as they read random unsatisfied customer feedback.
On a good side, Twitter can be used to follow, connect with brands, big companies, communities, media, artists, and musicians that people love to follow.
You have no limit on the number of users that you want to follow and are following you.
70% of Twitter users use the platform to get updated with the latest news. It's easy to browse and read shorter information regarding news of what's happening worldwide.
And the current Trends that people can learn about.
Let's proceed to the next lesson which is Twitter Web.
Twitter can be accessed through both the web and mobile. Let's check out Twitter through the Web.
Using your Web browser, go to twitter.com and login to your Twitter account. Once you have logged in your twitter account you will be able to see your twitter feed.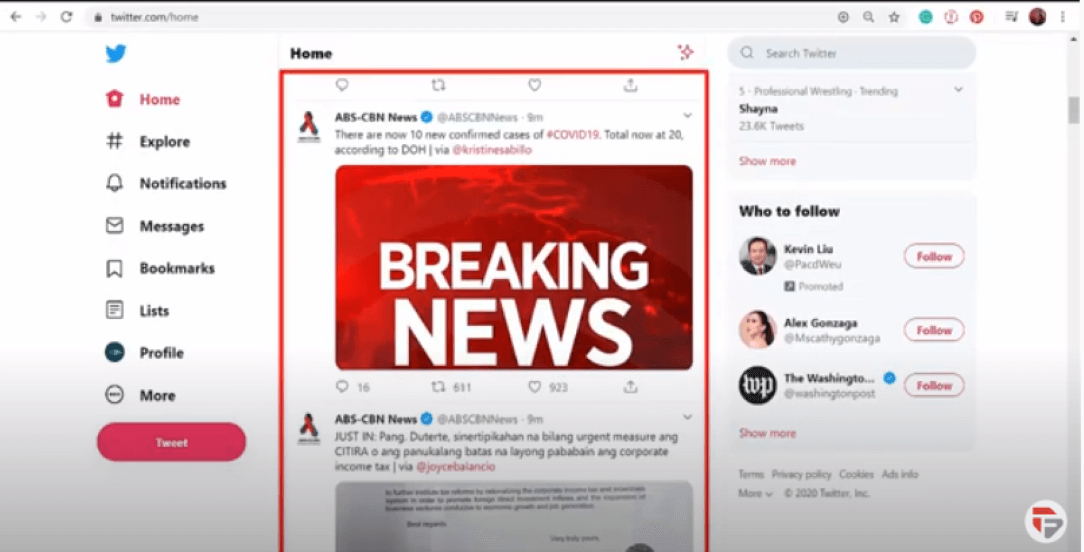 The entire point of twitter is to follow and be followed. So what's the point if you are not reading and retweeting the latest gossip from all your friends, colleagues, and favorite celebs.
There's no denying that Twitter is a great social media tool. But with 300 million people using Twitter every month, it's often tricky to find the information you need.
Twitter's regular search feature can help you find any specific information.
---
Search
Here are the steps you need, to use Twitter's search:
- Enter your search term into the search bar on twitter
- At the top left of your results page select filters, you'd like to use under the filters tab.
- Fill in the appropriate fields to refine search results
- Click search to see results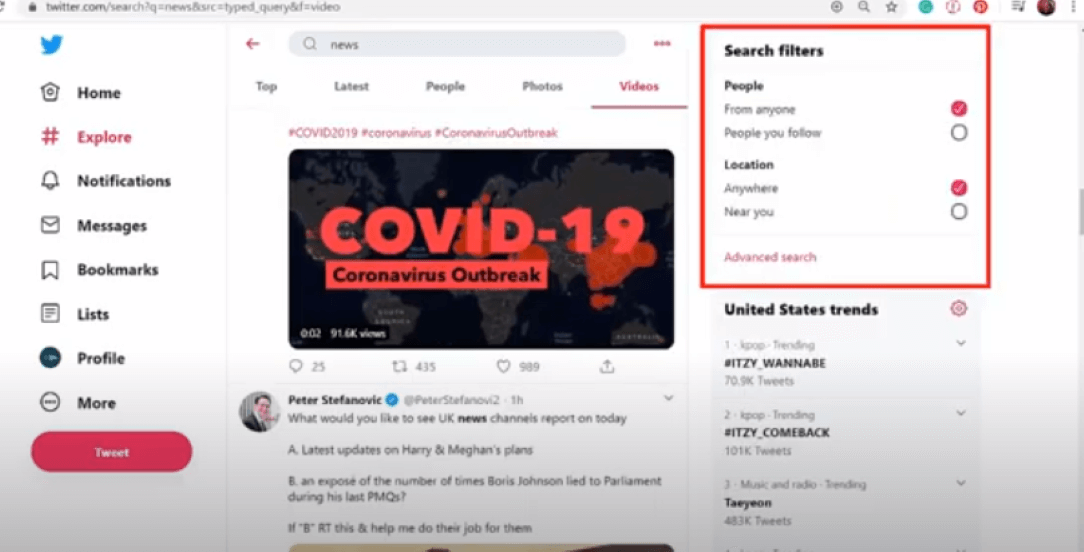 You can even choose from these tabs - Top, Latest, People, Photos, and Videos
Suggestions
Twitter also provides suggestions based on the pages and people you follow. You can choose from the dropdown menu of notable writers like J.K. Rowling or news networks like CNN and the New York Times.
Twitter will also give you the option to browse a slew of categories from sports to technology.
And the best thing is you can use the search bar to find anyone the suggestions have missed!
Hashtags
Hashtags are used on Twitter to categorize tweets by keywords. Tapping on a hashtagged word in any message shows you other tweets that include the hashtag.
The hashtagged words that become very popular are often trending topics on twitter and even in the world.
Like and Retweets
Liking a tweet is a way to let the original poster know you liked their tweet. You can even retweet that post and it will essentially look the same as normal tweets with the author's name and username next to it.
---
Conclusion
Twitter users can get updated with the news and updates of the people they follow on Twitter. They can see any media posted as Tweets.
They can view photos, watch shorter videos on Twitter using the Web App. Now we can proceed to the next lesson which is Twitter Mobile
---
Twitter Mobile
You can access Twitter directly from your smartphone, tablet, or other mobile devices. It works in the same vein as the website, but with some slight modifications and restrictions.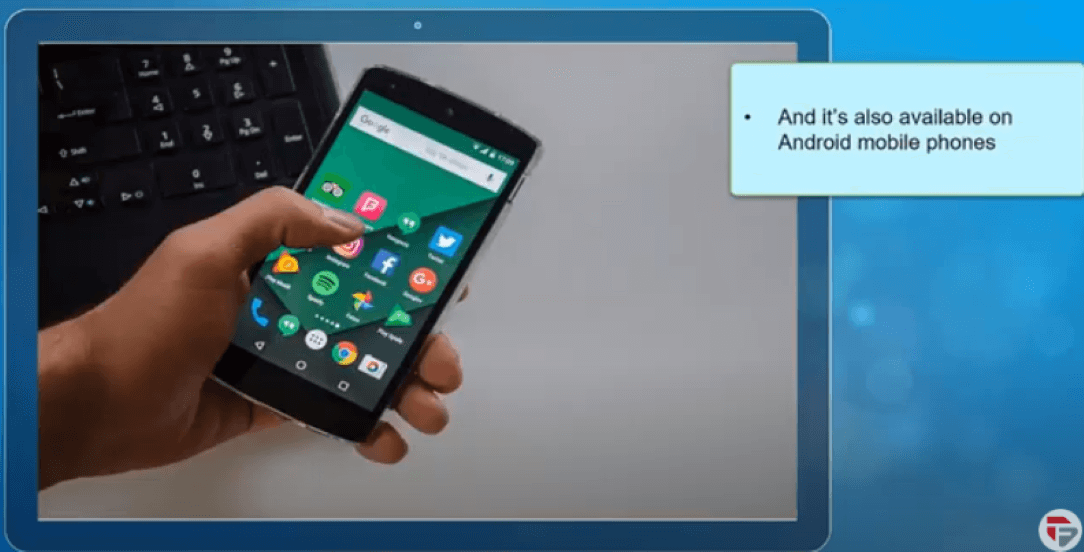 If you're using an Apple mobile device you can download the Twitter app using the App Store.
If you're using an Android mobile phone you can download the twitter app using the play store.
Once you have downloaded the app, click theStart button.
- Fill out your name and phone number/email address. Make sure to use your real one as the next step will ask you to verify it.
- Enter the verification number that you received at whatever contact information you put in. Choose a password. Make it strong!
- Choose whether you'd like to sync your contacts. This may help you find Twitter followers you know, but if you don't want to, just hit "not now."
- Search for interests. This will help Twitter recommend good profiles for you to follow.
-The first thing that you will see on your twitter app is twitter feed. You can watch short videos posted by people. By default, videos will play in a loop.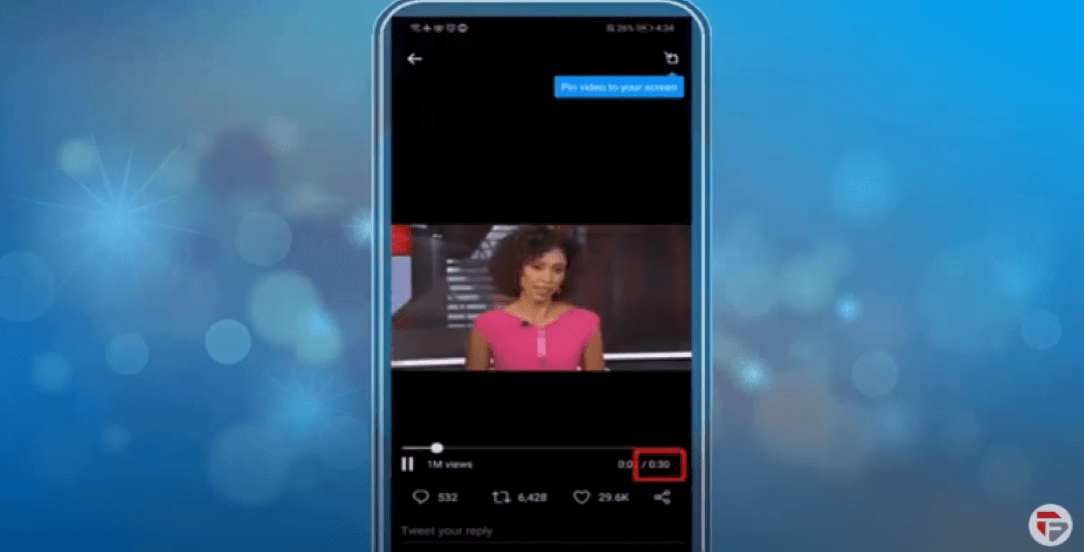 You can comment, like, retweet, and can even share particular news with other apps that you have on your mobile.
You can share on Whatsapp, Viber, Snapchat, Facebook, Skype, and Messenger.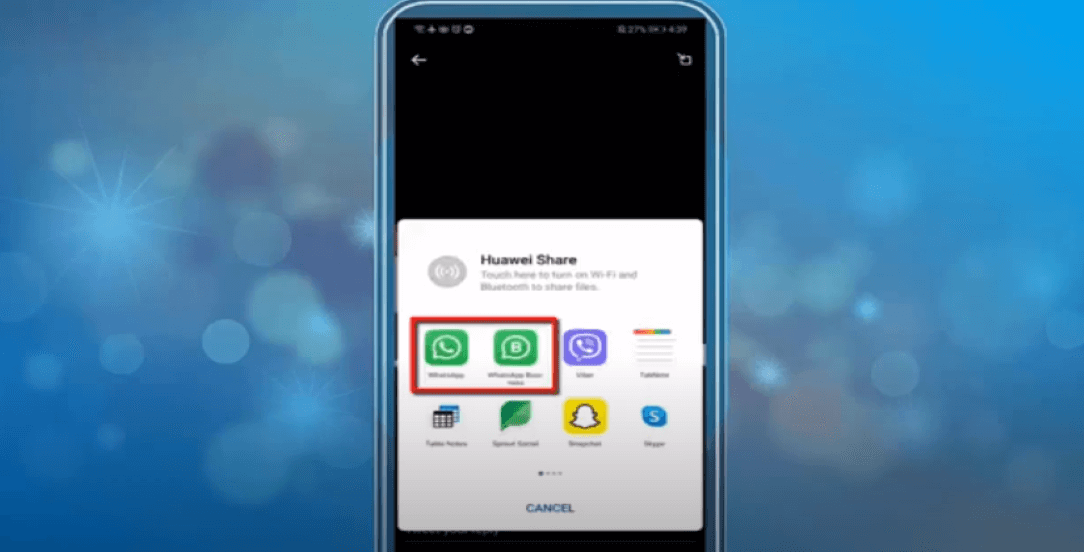 Twitter's multimedia tools (photos, video,live-streaming), make it easy to share and consume educational content from around the world.
#EduTweet is a Twitter for educators initiative in India which was developed for school leaders. It enables educators to share their knowledge and experiences.
As you scroll through your feed you can see many educational photos posted by people. You can even save them on your mobile by clicking the three dots (…)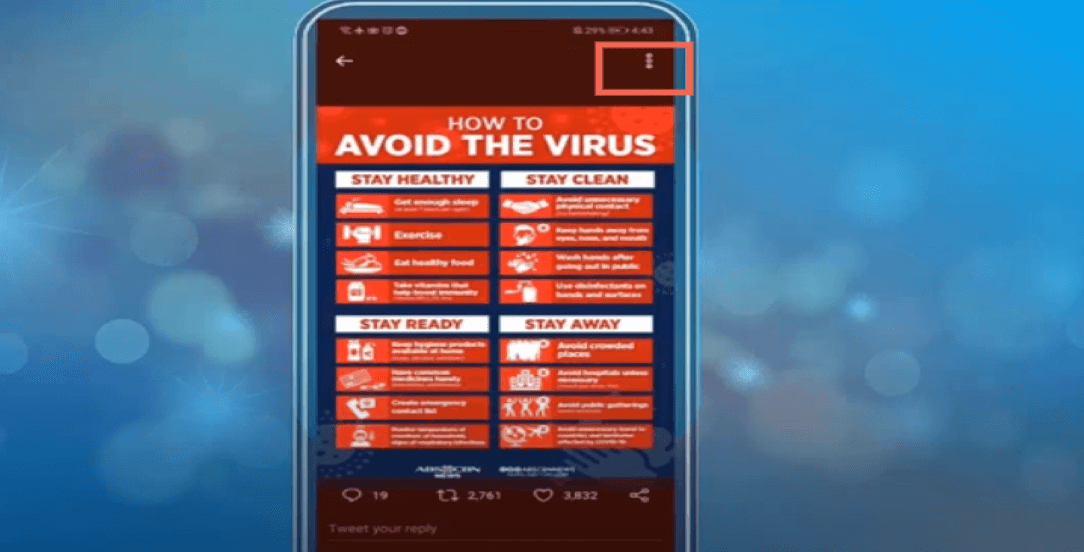 If you are following news on twitter, it's easy to browse twitter feed and get the latest news about what's happening in the world.
You can even view a thread of users who have replied and send comments on this tweet.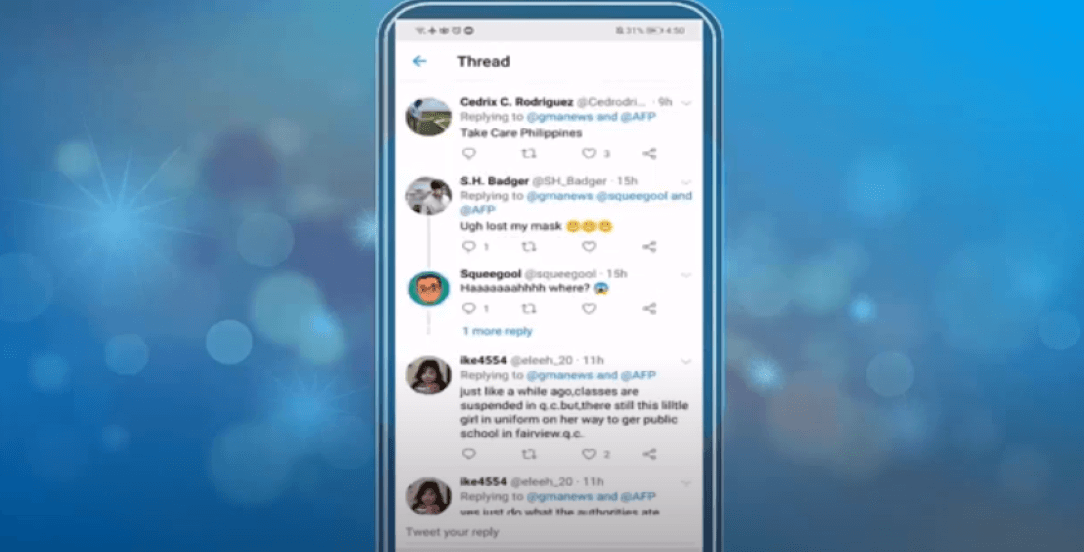 Twitter will provide you with some accounts you can follow based on your interests. Pick out a few you like. If you see them start you feed off on the right foot.
It's easy to follow people on twitter just tab on the follow button. You can also decide to unfollow people. (When you unfollow someone, their Tweets will stop appearing in your timeline.)
Below you can see theHome button which will allow you to see your twitter feed.
Thesearch icon to type in keywords for tweets that you wanna check out. And you can also see the Top results, latest results, people on twitter, photos, and videos that matched keywords that you searched for.
You can even filter your searches using the Filter icon. Fill in the appropriate fields to get the refined search results.
As you click the search icon you can also see the trends from the location you have updated on Search filters.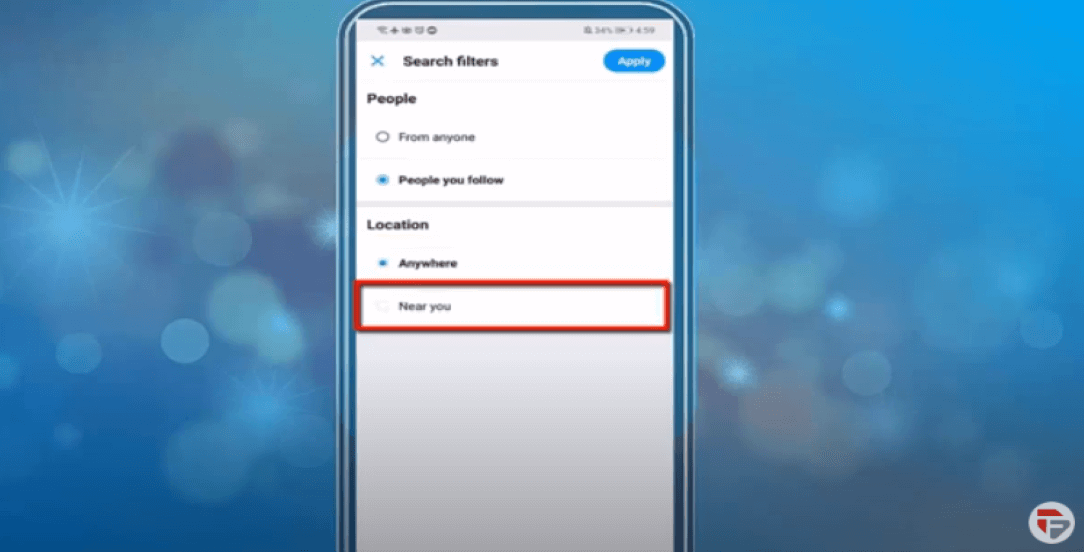 If you want to choose a different location just tap on thesettings icon.
- Tap on thetrends location
- Choose or search for a specific country that you would like to follow trends
- You can choose worldwide as well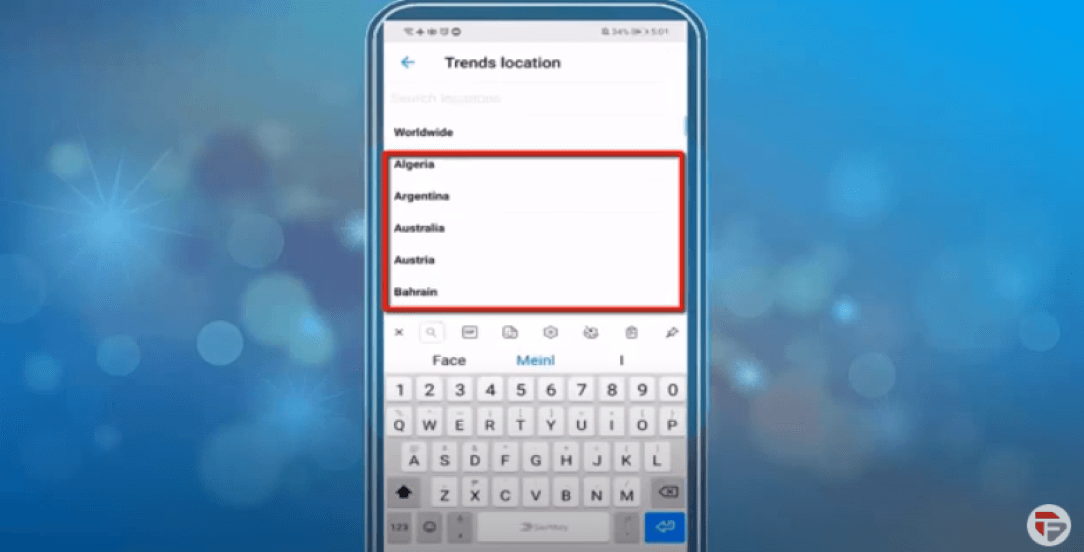 The bell icon allows you to view notifications from the Twitter users you are following or if you have recently logged in to a new device it will be mentioned here.
If someone mentions you in a tweet you may see it here.
---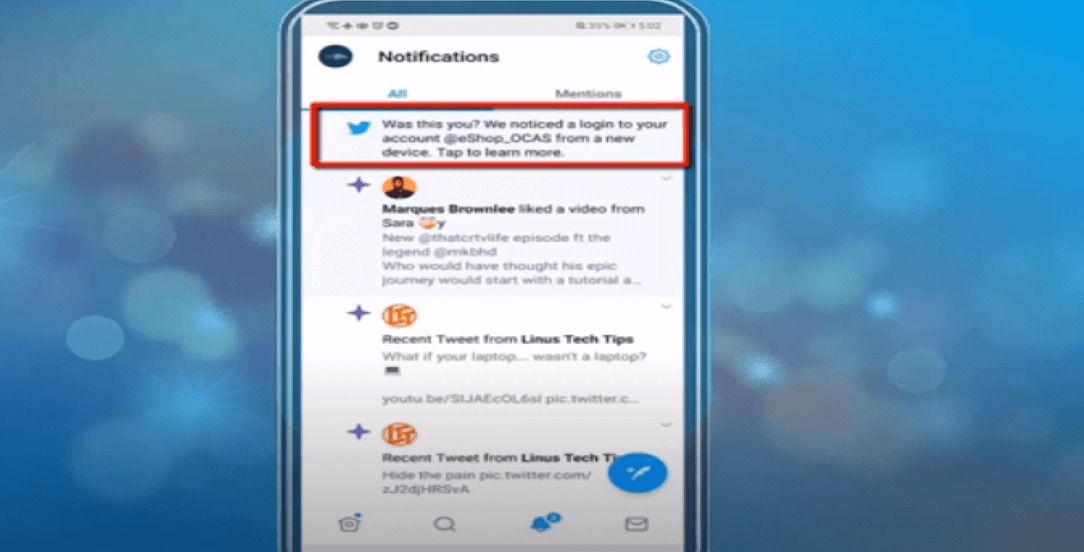 By tapping the message icon you can send direct messages to anyone. Type in the name of the person you'd like to send a message to.
Select send to send the message. You can also go directly to the profile of the person you wish to message and tap send messages.
If you tap on your profile photo, on the upper left section of your mobile app. You can view Twitter menus here such as Profile, Lists, Bookmarks, Moments, follower requests, Setting and privacy, and Help Center.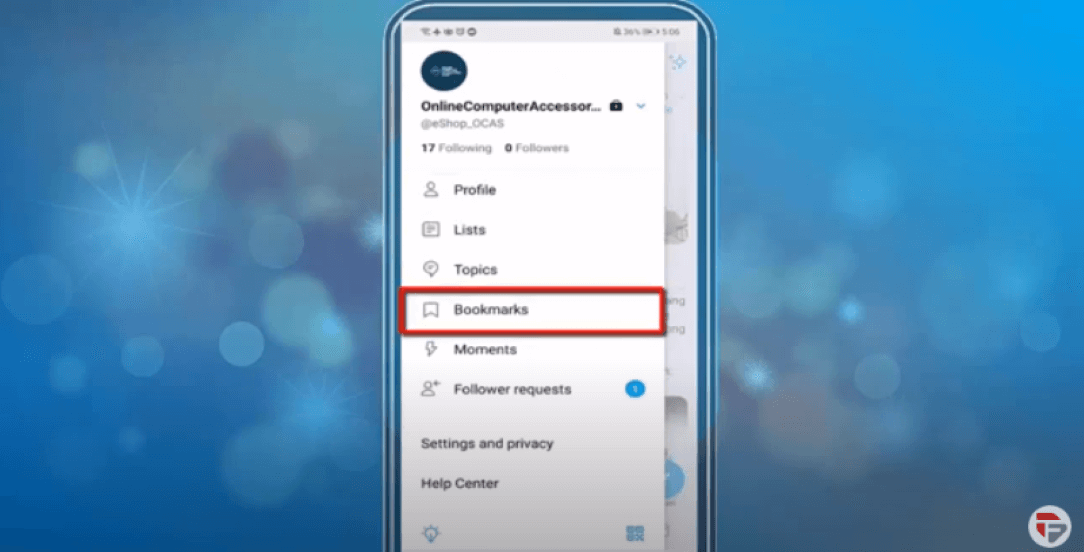 By tapping the light bulb icon you can turn on dark mode. You can switch between Dim and lights out.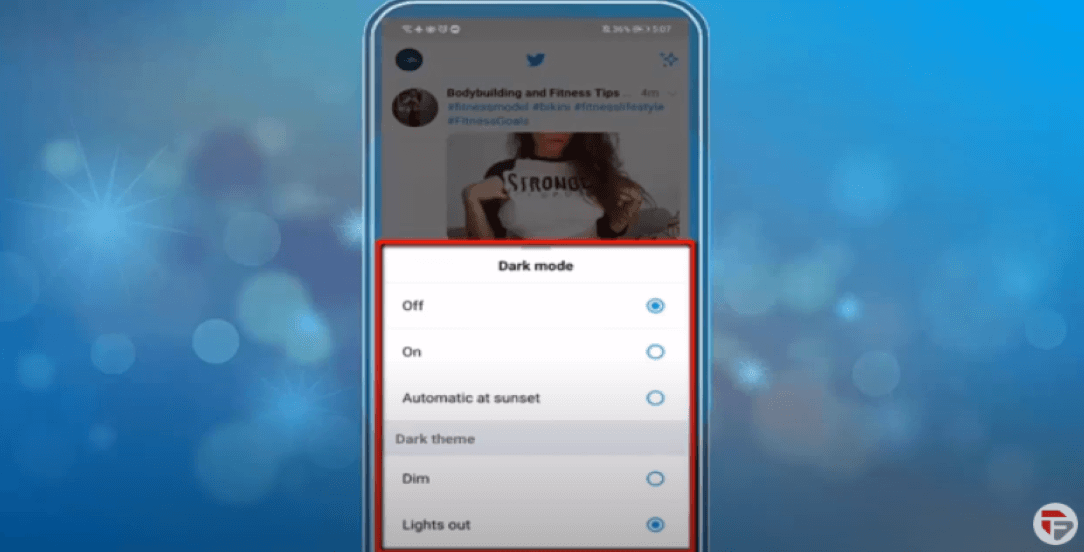 This icon allows you to see the latest tweets and click it again to change the settings.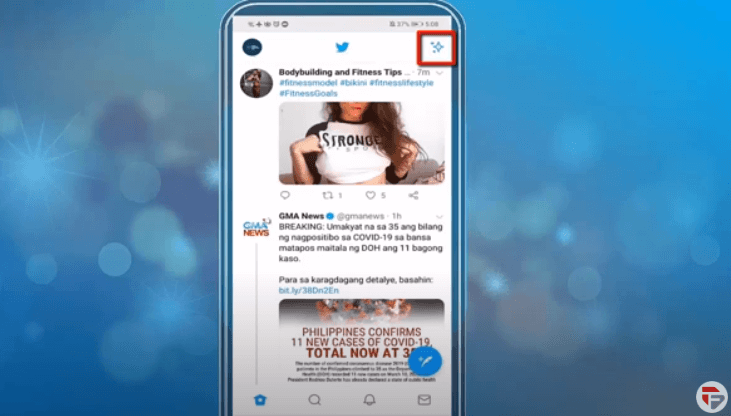 That is how easy you can navigate and use your twitter app using your mobile phone. We will now proceed to the next lesson which is the Benefits of using Twitter for your business.
---
Benefits of Using Twitter for your Business
With more than 300 million active users, Twitter is the best platform for Business to reach and connect with the new audience.
It is a social network for businesses to communicate with their fans and customers effectively.
It costs very little to promote a product on twitter. It is also quite easy to set up and maintain a Twitter business profile.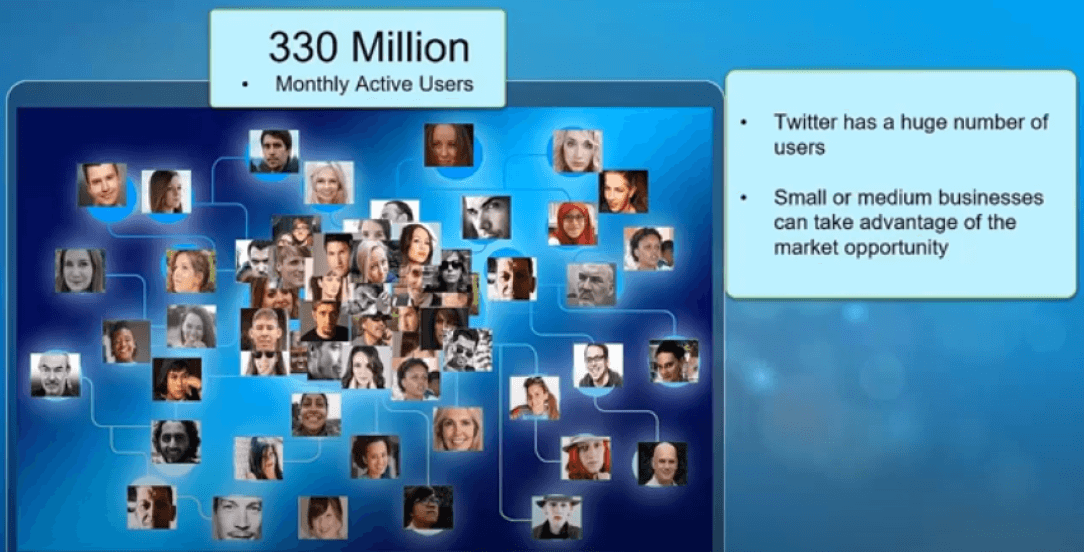 People use the Platform to post tweets. Browse and share tweets from the people they follow.
They can discover new things on Twitter that they won't be aware of if they haven't browsed through their feed.
---
Increase Brand Awareness
With the exponential growth in social audiences, it has become essential to build brand awareness.
Creating one tweet a day will not make a huge difference in letting people know about your business. Craft and plan your content.
You're trying to reach a huge audience on Twitter who might be interested in the products or services you offer.
Twitter allows you to connect with new users with its promotional ads. You can select demographics and run ads to reach out to the new audience using your Twitter business profile.
Researching your Competition can educate you about what works best for them. Don't copy them! Get an idea of what you can improve on and create attractive content for people to follow.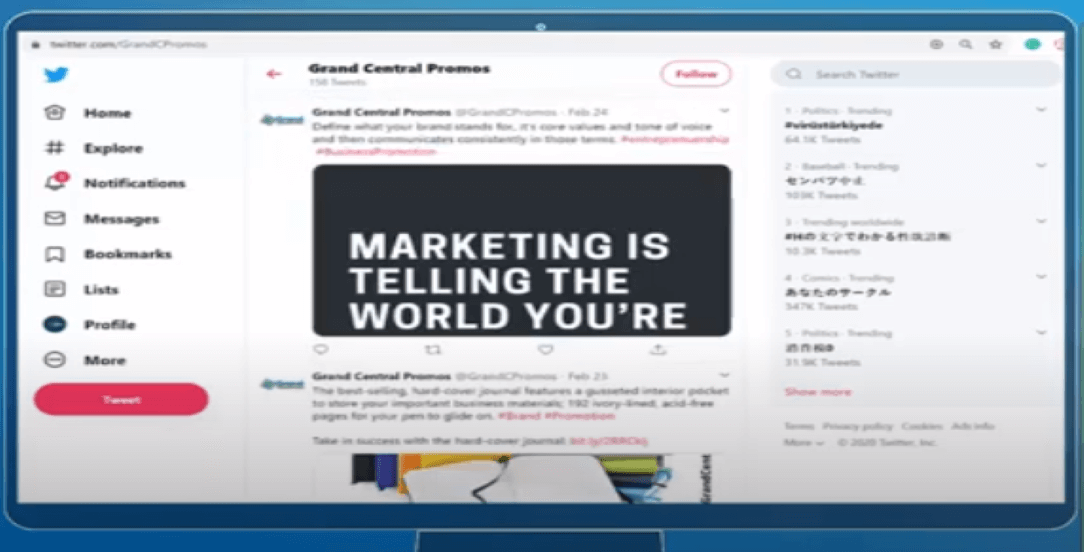 ---
Break the communication barrier
Like any other Social Network, Twitter provides two-way communication. So with everything that you post on Twitter, your audience is bound to react to it. And they will let you know about it in the replies.
This removes the barrier of messaging people only when you are connected!
On twitter you can enjoy replying on tweets privately or sending comments to their tweets, this allows big brands to receive messages from anyone who would like to make suggestions.
On how the company can improve its products! You can create more products with the features that your customers are looking for.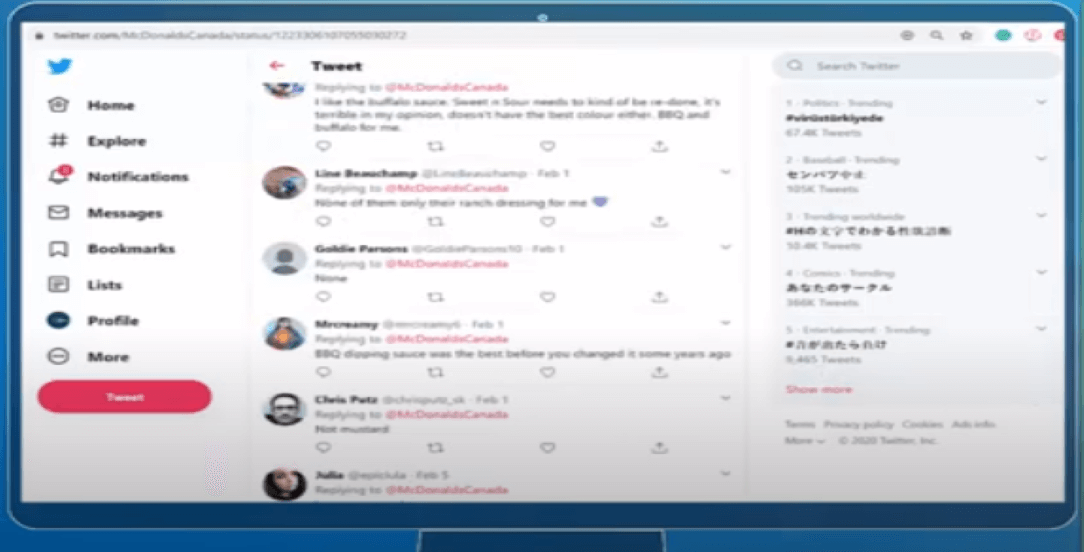 ---
Offer Fast Customer service
Your Twitter account for your business can be a platform that your customers can use to send you tweets about their concerns with the products or services of your business.
People are busy! Don't expect a call from them. They want an instant answer and reply from you. They can send you Tweets in real-time.
It's best to have someone manage your twitter account for you so that your customer's concerns are dealt with the right way.
If you want to provide great customer service, you must find a way to deal with issues and get back to your customers with the solution they are waiting for.This will help make your customers satisfied with your services.
---
Get reviews for your products and services
Satisfied customers can tweet about how they liked your products and can even give reference to their friends and family.
Gathering positive feedback will help your business attract potential customers and convert them to regular customers which will increase your sales.
If you have great customer service, this will add up to the great feedback, as you are concerned with customer satisfaction rather than just selling your products.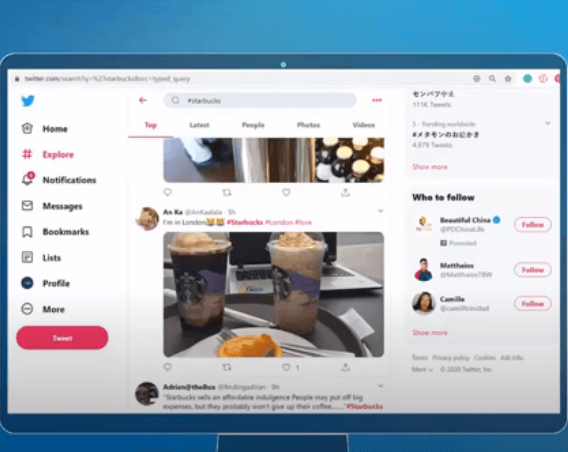 ---
Conclusion
It's great to have a Twitter account for your business, you can promote and have a global reach on Twitter.
This increases your chances of attracting more potential customers and converting them to buying your products.
It's also an opportunity for your business to provide great customer service. Now let's proceed to the next chapter which is How to choose a perfect twitter handle for your business!
Chapter 2 : How to choose a perfect twitter handle for your business! See More
---