Gain Followers on Twitter with images and emojis
Hello, Folks welcome to the seventh chapter of the Twitter Marketing course. Today we will discuss creating a balance between Images, Text, and Video.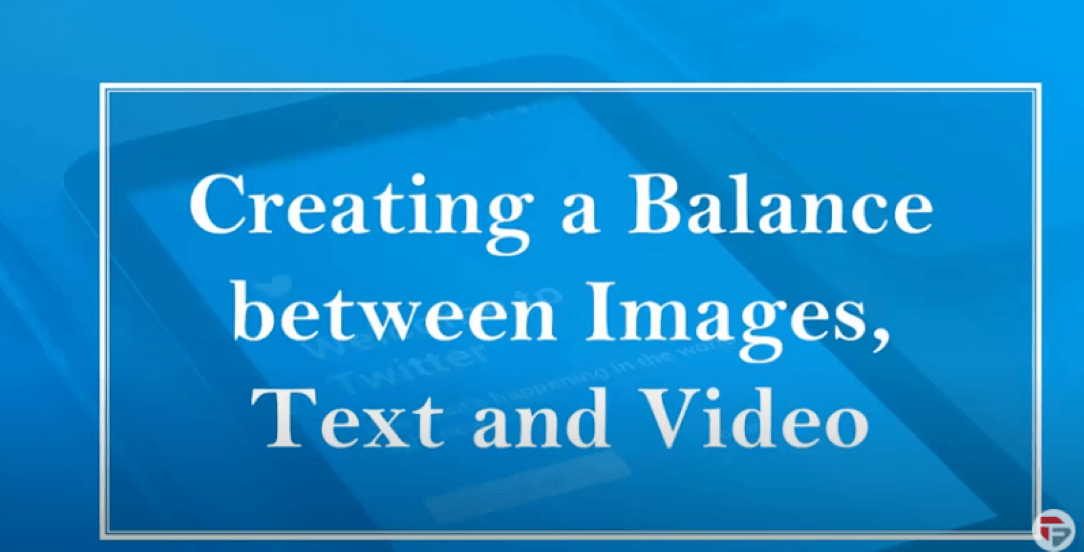 People are sharing content on Twitter every minute there's a lot of noise going on tweets that people post.
If you're not finding ways for your content to be discovered by your potential audience, your tweets will be buried down in the sea of tweets.
Your goal is for people to click on your content, engage with your posts, and follow you. Use visuals that will catch your viewers attention.
Incorporating videos, clips, GIFs, and images in tweets give your brand a much clearer voice.
It helps you convey your point better and grabs hold of your audiences' attention, instantly.
To make it possible you must create a balance between the image, text, and video that you will tweet.
---
Create a short tweet
If there's a need to post a text-based tweet, keep it short. Your viewers don't have time to spend reading your tweets if you have long texts on your tweet.
People browse their feed at a fast pace and having short tweets will make it possible for them to read your tweets.
Your Twitter followers don't want to feel sold to any more than you do. Stop beating them over the head with promotional tweets.
Don't get me wrong. Share your latest product or service. Just don't do it in every tweet. Limit your "buy this" and "click here" posts. You know how that makes you feel, right? Irritated and ready to unfollow.
Replace them with valuable content. They won't miss out on a short tweet compared to reading a 280 characters tweet.
Remember that tweets with images are more likely to catch one's attention. So, its best to have an image supporting your short tweet.
Choose an image that is of high quality so that it can easily stop one's eye from browsing their feed and land on your tweet instead.
---
Add Text to your image
Posting tweets with images is not enough to catch one's attention especially if you want them to view your content.
The most successful brands on Twitter go even further: they speak their followers' language and are familiar with their everyday struggles.
Your content might be a blog that people can learn something from, it's more appealing to one's eye if they see the text on the image.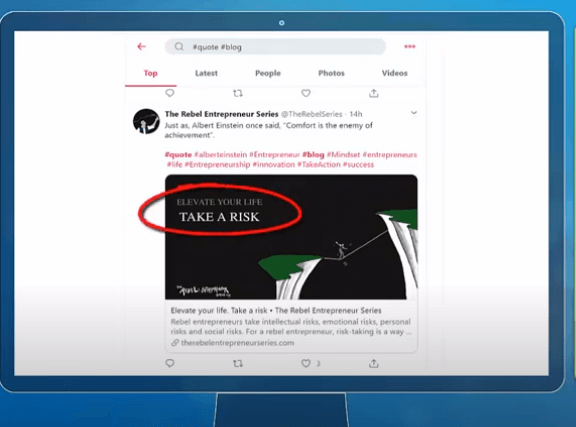 Customizing your images by adding texts will help your viewers easily understand what your tweet is all about.
It makes your tweet more appealing and informative. When people see tweets, they first try to look at the visuals rather than the text.
So, if your image has texts added to it then people will visually comprehend your tweet faster.
Since they already understood your visuals it will be easy for them to glance at your crafted message that you have included in your post.
---
Use Charts to show Statistics
To be honest! Not all people love seeing numbers. But if you want to let them understand numbers in terms of business sales, the number of people affected in the study or topic.
Then crafting your images with charts to easily show the comparison between the data that you've collected is the best way to use when showing statistics.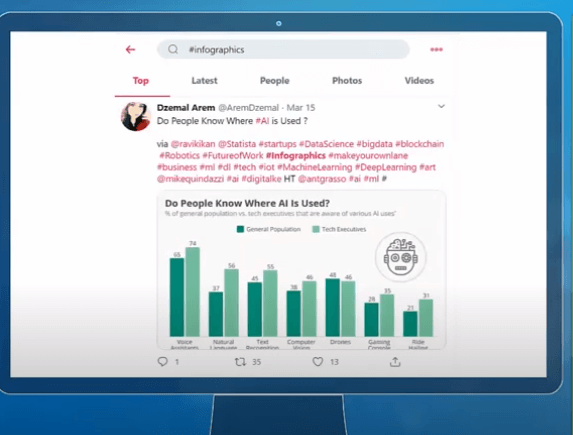 ---
Videos get more engagement on Twitter
Create stunning videos by adding a little animation, text, and subtitle to your video. Twitter will only allow you to add a short video.
The videos on Twitter by default play in a loop. Make sure to edit your video and add texts so that it will be easier for people to understand what you are trying to tell them.
This is best if you're trying to promote a product that you want people to check out.
This is a video showing people how to prepare snacks. If you're selling kitchen supplies, it's great to show video demos of different ways people can use your products.
You may notice in the video that there are texts added to it so that people will know what ingredients were used in the recipe.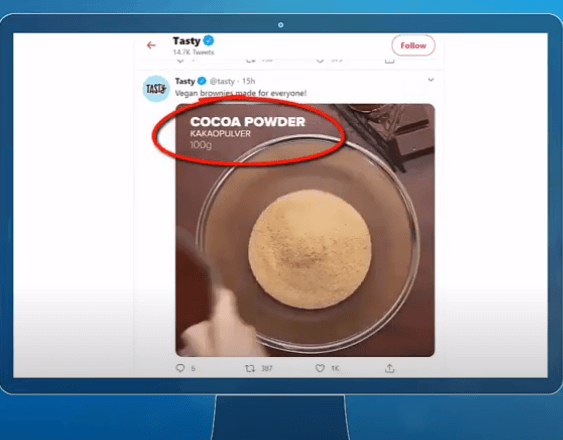 At the end of the video, you will see texts and a call to action where you can order the products shown in the video.
---
Your content must be worth sharing
Tweets with visuals like images or videos are more likely to catch people's attention.
People will understand your message quickly compared to plain - text tweets. Post relevant content to attract more people to follow you and check out your tweets.
As more people like your content, they are more likely to share your tweets with their followers.
Let's proceed to the next lesson i.e,
---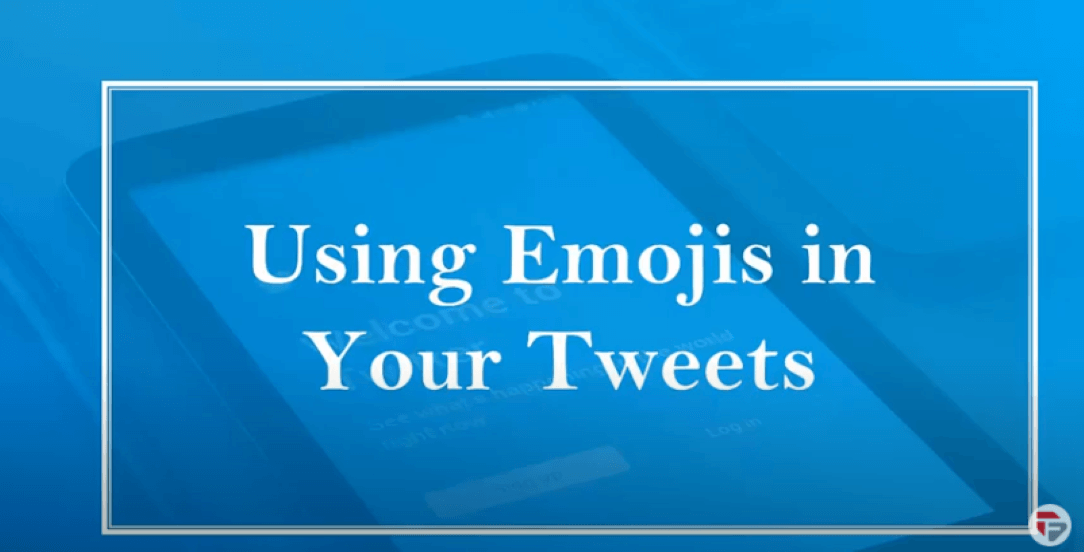 Emojis are super-powerful because they allow us to communicate so much more than we could with words alone.
Emojis have changed how people communicate on social media. We use them as we send direct messages to our friends, comment on posts, and as part of our posts.
It is widely used on Facebook, Instagram, WhatsApp, and especially on Twitter.
A wide range of emojis can act as symbolic signposts in your Tweets. Humans are wired to look where a finger or gaze is pointing — even if those pointers are emojis!
Try using one, or a pair, to direct attention to a link, a photo, or anything else you'd like to emphasize.
Emojis can add mood and personality to your tweets. It can create an emotional connection with your Viewers.
Celebrate Playfully Because emojis are expressive and fun, they're the perfect fit for a celebratory Tweet.
Holidays, milestones, and announcements can all benefit from the visual excitement of an emoji or two (or three… or four!).
There are so many emojis available for you. Just choose the emoji that is relevant to your tweet.
Emojis only get a bad name when people abuse their emoji powers. I've pretty much memorized the entire emoji character set and try to introduce them in conversations wherever it makes sense.
People will notice your tweet as it stands out among the tweets they browse and they will also enjoy viewing your tweets with emojis.
Emojis can increase your Click- through- rates
As you can see in this example tweet, they have used three emojis to support the call to action links here.
First, they are telling people to get email updates as they click on this link. If you see this mail emoji, you will eventually know that it pertains to email.
Next, they are telling people to find your region and district office using this link. Using this magnifying glass emoji, people will know that they need to search for something.
Next, they are telling people to follow them on twitter using this link. By using the mobile icon, it shows people to use your gadget and access your twitter account and add them on twitter.
Emojis add color to your boring message and makes it easy for others to understand.
---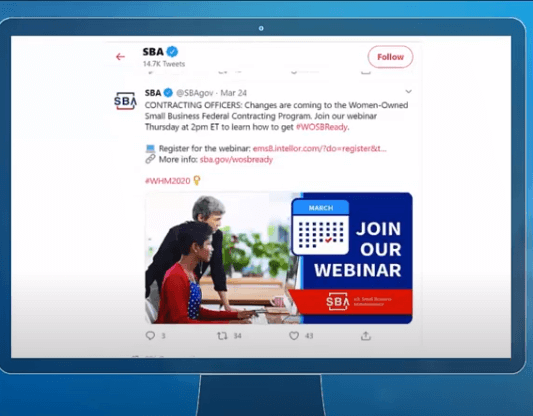 This shows an image of a woman and the image text says to join their webinar. When we look at the emojis they used, they used a laptop emoji to support the message "Register for the webinar"
While they used the chain and link emoji to support the message "More Info" as people click on this link.
These emojis will make it easier for people to click on these links and follow the action of the message.
Another example tweet with emojis that are mostly with a call to action links, is the right-pointing backhand index emoji.
This emoji directs people and commands them to do these actions following the emoji.
People are more likely to click on the link after seeing this pointing emoji. As you can see here we have more engagement in this tweet.
51 users replied to this tweet, 95 retweeted this tweet, and 74 liked it.
These numbers will tell you that using emojis will increase people's engagement in your tweet.
WE can compare these two tweets from Dominos Pizza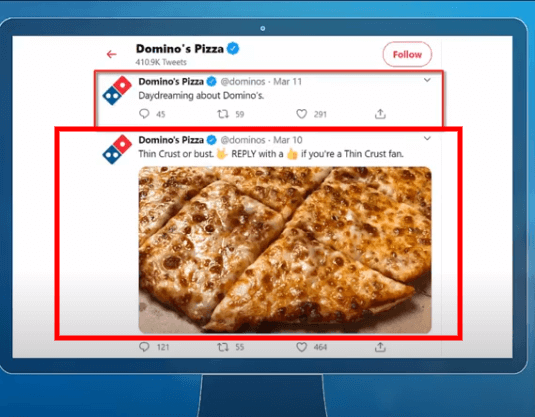 One tweet is a plain text-based tweet without images and or emojis.
While the other tweet shows you an image of a mouth-watering fun pizza with two emojis in their tweet.
This message commands people to use this emoji if they prefer Thin Crust.
The tweet with emojis and photo has more engagement compared to the plain text tweet.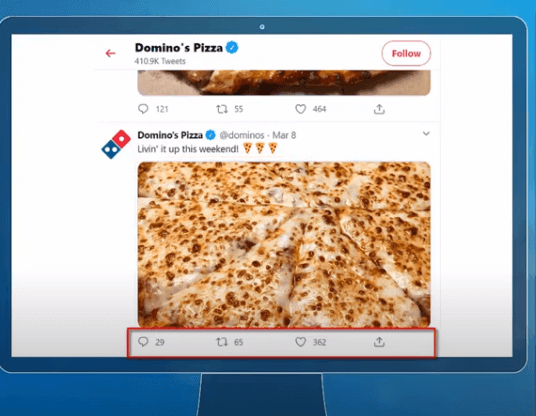 This tweet with Pizza emojis here supports the image of a pizza that they have posted. It also increased the tweet's engagement.
The emoji on this tweet (below) commands people to click on the heart icon if this post made them hungry.
As you can see here, there are more than 1000 people, who clicked on this icon. Domino's posted this tweet as a chance for people to win free pizza for a year.
People Love pizza and nobody wants to miss this chance.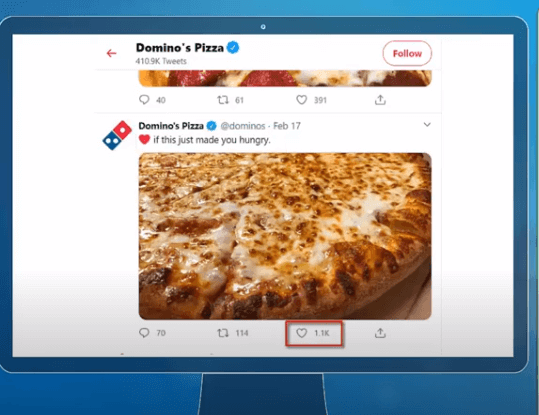 Having pizza emojis here adds a more positive vibe to the tweet and also the pointing emojis supports this message retweet for a chance to win this contest.
As you can see here there are more than 13 thousand people who retweeted this tweet for a chance to win the contest.
Emojis are a powerful tool to add to your tweets.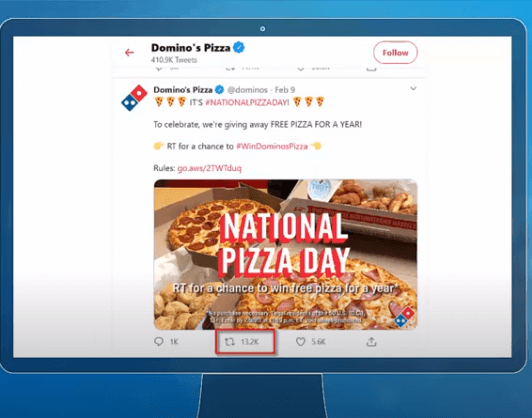 ---
Conclusion
Emojis are fun to use, it adds color to your posts.
People will see your posts as friendly tweets.
When you post a tweet as your thought or idea that you want to tell everyone, people who read it don't hear the emotion that comes with your text compared to communicating Face-to-Face.
Injecting emojis in your texts will help people sense the emotion of your tweet as they see the facial expressions of the emoji that you used.
Hope this lesson was useful, let's proceed to the next lesson
Chapter 8 :
Complete Guide to Twitter Hashtags - Tips and case studies
See More
---