How to get Blue Tick on Twitter - Special Strategy
Hello, Folks welcome to the Fourteenth chapter of Twitter Marketing. In this chapter, we are going to talk about getting the blue tick on Twitter.
The Blue Tick is a verified badge on twitter that lets people know that an account of public interest is legitimate or real.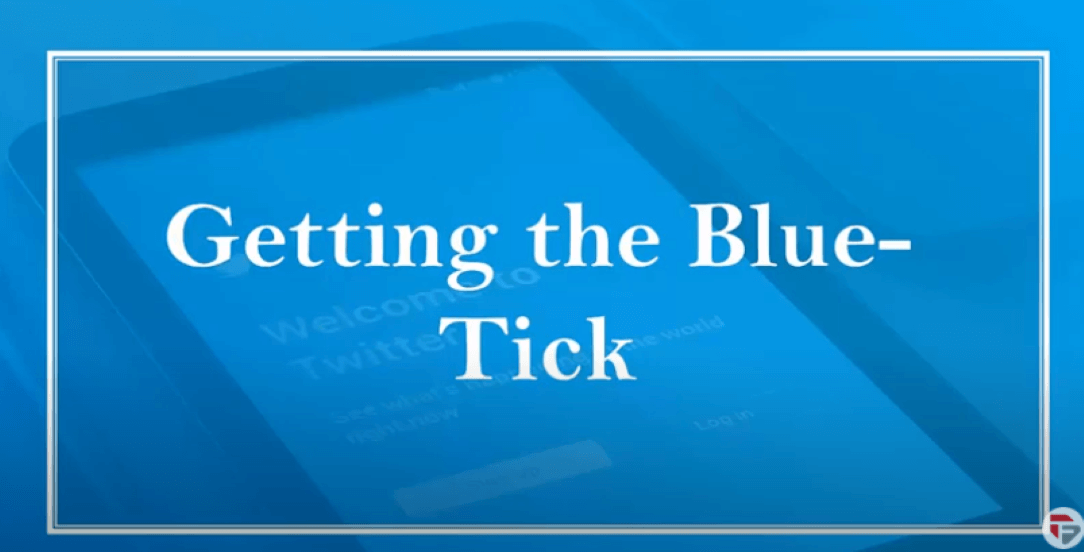 Accounts that don't have the badge next to their name but that display it somewhere else, for example in the profile photo, header photo, or bio, are not verified accounts.
The verified badge appears next to the name on an account's profile. It is always in the same color and placed in the same spot, regardless of profile or theme color.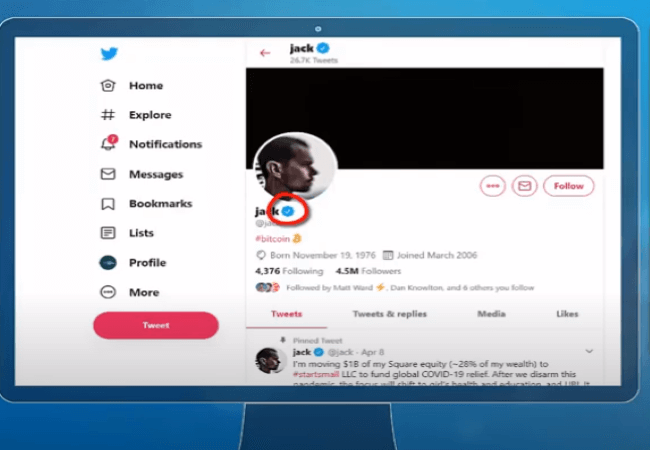 An account may be verified if it is determined to be an account of public interest.
Typically this includes accounts maintained by users in music, acting, fashion, government, politics, religion, journalism, media, sports, business, and other key interest areas.
Here are some examples of users that are verified accordingly with their niche or key of interest
→ For music - Justin Bieber
→ For Acting - Chris Evans
→ For Acting - Chris Evans
→ For Sports - EA Sports /Cristiano Ronaldo
→ For Business - Jack Ma
→ For Media - Facebook
Initially, it was believed that everyone could be verified and, with it, could make use of the few select Twitter tools that only verified users have. However, as
various blogs and sites have proved, anyone can apply but not everyone will be approved.
It's not a quick process either. To prove that you're worthy of the blue tick, your account profile will need to be complete,
- Including a phone number and address
- You'll need to provide two URLs that display who you are and why you
- might be interested in the Twittersphere.
- You'll also need to give Twitter a brief overview of why you think you should be verified – and then wait for Twitter to give you the go-ahead (or not).
Twitter has stated that its mission is to allow 'creators and influencers' to be found more easily by using verification.
If you're an industry expert or thought leader, then this third-party endorsement could be invaluable at showing just how knowledgeable you are about your given topic and, therefore, well worth the hassle.
Here are steps on how to get verified:
---
Step 1. Add a verified phone number and confirm your email address
Adding your phone number on Twitter is simple. Just follow these steps to add your phone number and follow the easy verification steps that Twitter will lead you through.
- From the twitter account click the more menu
Click settings and privacy
Under setting, click account
Click phone
Click update phone number
Verify the number and use the verification code.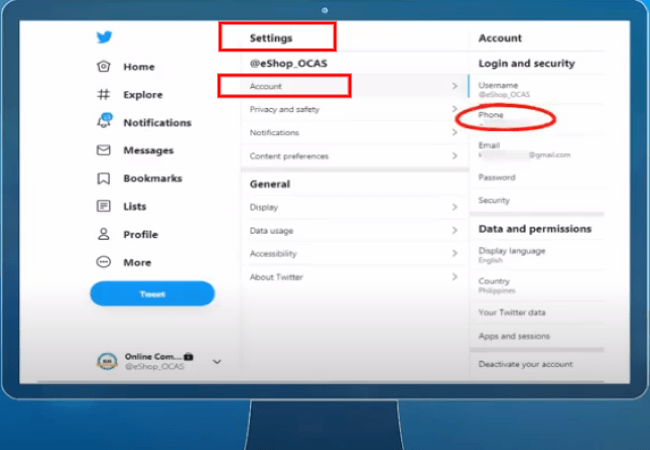 Step 2. Confirm your Email address
You can add and verify your email address in seconds. Just follow these instructions.
Click email under account settings
Update your email address
Use the verification code send by twitter on your Gmail account
---
Step 3. Add Bio, profile photo, cover photo, birth date, and website
To increase your chances for Twitter verification, you need a complete bio page. Just click "Edit Profile" and complete each section with relevant, accurate information.
- Name
Add your (or your organization's) real name in the Name section. This will assist in verification and help your account be found on Twitter and Google search.
- Bio and Birthday
Why should you be verified? Include your current position, employer, area of expertise, and any noteworthy accomplishments to your biography section.
This will help acknowledge why your account is of public interest. If this is a personal account, add your birthday. You can select which users (for example: "You follow each other") can view your birth date.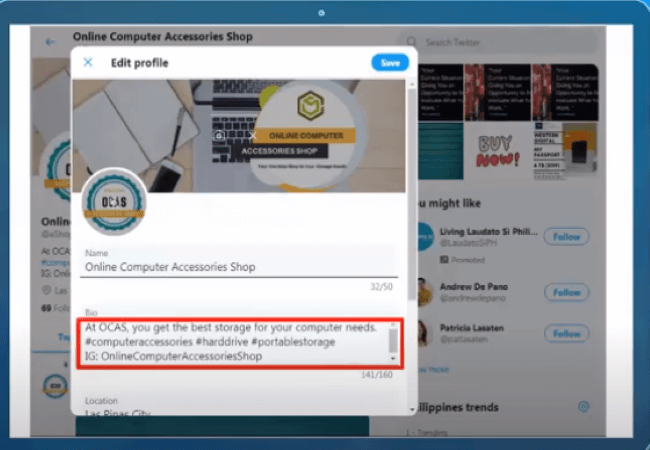 - Profile and Cover Photo
Twitter recommends that your profile and cover photos are recognizable and an accurate representation of you or your organization.
- Click edit profile, you will see the camera icon on both the cover and profile photo.
- Click the camera icon to edit or add a new profile or cover photo.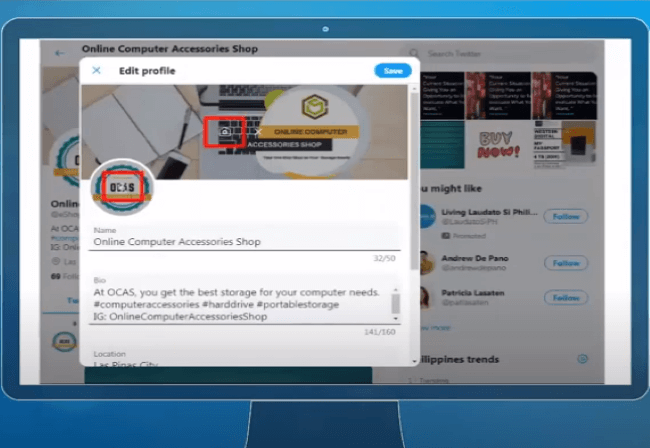 - Website
Including a website will help direct users to your work or a relevant page, while helping Twitter verify why you qualify as a person or account of public interest.
---
Step 4. Set your tweets to public
Your tweets must be publicly available to earn verification. To do this, just go to your Twitter settings,
- Click "Privacy and security"
- Make sure the "Protect your tweets" box remains unchecked.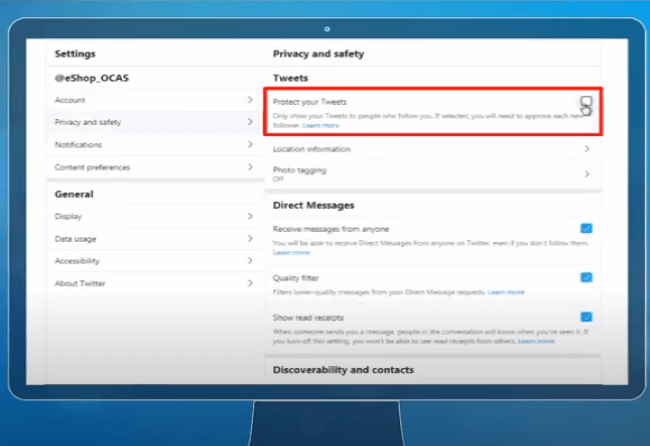 ---
Step 5. Visit the verification form on Twitter
As you're going through the verification process, Twitter will ask that you be logged in to the account you wish to verify.
There will also be a paragraph section toward the end where you get to tell Twitter why you should be verified (this is the most time-intensive part of the process).
You can share links to support your claim, too, so this might be something you want to think about or plan.
Here's what the form asks for specifically: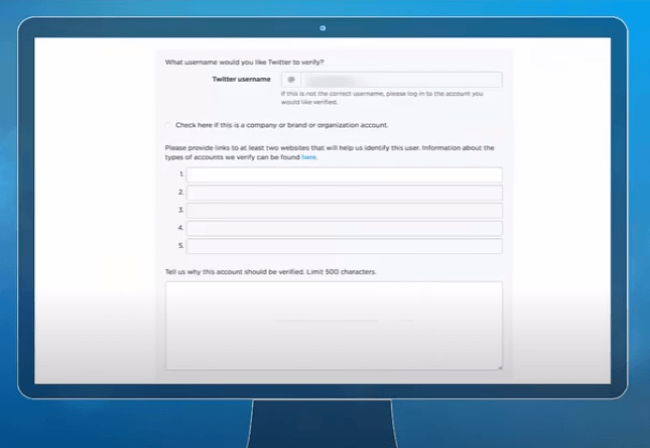 So long as you meet the minimum guidelines with your profile (things like having a profile photo and a verified phone number, etc.), the verification process seems to be a bit subjective in ultimately deciding what is of "public interest."
If you go through the process once and don't get verified, no worries. You can try again in 30 days.
In the past, verification has been solely at the discretion of Twitter. You couldn't request it or do anything to attract it besides grow as a person or as a brand, to the point where people notice you, and then to the point where Twitter notices you.
This meant that verified users were all verified through direct notice and intervention on the part of Twitter themselves. The thing is, Twitter has opened up its verification process.
I'm skeptical as to whether or not they will be broadening their requirements and allowing more people to be verified, but if so, it takes away from the value of verification.
As more and more people – people with less and less authority and less and less in the way of noteworthy elements to their brands – gain verification, the potency of verification will diminish.
Benefits of having a blue tick for your brand's Twitter profile :
---
Sign of Credibility and trustworthiness
It is a sign of credibility and trustworthiness in the whole twitter community. It also gives you authority and credibility out of all the average users.
Because being verified by twitter is earned that's why it gives your brand a great impression and trust from other users.
Leverage on Networks
It gives you leverage on networking with other influencers. When your account is verified it stands out from the average users.
Most of the time influencers would just ignore Direct messages especially if they don't have any connection with that person. But if the influencer sees a blue tick most likely the influencer will give you some attention.
Brings in New Followers
This is another minor benefit, but it's a benefit nonetheless. When you earn verification, you're likely to see an influx of followers and messages from people who themselves are looking for verification.
Adds Accountability and Stability
This is one of the most common recent concepts on Twitter, and why a lot of people think Twitter opened up verification.
They suspect that all of the rampant bullyings on the site has driven Twitter to try to broaden verification as a means of holding people accountable.
The idea is much the same as using Facebook comments on a blog. By requiring a real name and a real account for some external site, Facebook, in this case, you cut back on spam.
Verification is the same. People will be obnoxious, vile, and horrible cretins behind a veil of anonymity, but when their names are exposed and their reputation is at stake, they will think twice about making such posts.
However, most of the people doing the bullying are not people noteworthy enough to be verified. For Twitter to use verification as an anti-bullying measure, they would need to make it open to just about everyone, and it loses all of the value from the first point.
---
Access to Twitter Analytics
This one is a relatively minor perk. Twitter Analytics is surprisingly basic and can be replicated or supplanted by third-party applications without much trouble.
Twitter's native analytics aren't bad, per se, but they're not on the same level as Facebook Insights or Google Analytics.
Even so, having access to native analytics is nice for when they add new forms of data or when they provide reports that might be tricky to find in other ways.
---
Additional Security Measures
To apply for verification, you need to have a validated email address, and accurate birthday, and a verified phone number all in Twitter's system.
The phone number in particular is of value as a form of two-factor authentication, and the email address is a way they can use to deal with you for password recovery and other account protection options.
This helps because it enforces having proper digital security measures.
Sure, you could use a throwaway email address and a burner phone, but then if your account is compromised or locked under suspicion of such, you have no way of recovering it. It's simply good practice to use additional layers of security.
---
It Can Lead to Verification on Other Sites
When you're a noteworthy person or brand, but not high profile enough to be verified automatically upon registering like a top-tier celebrity or multinational corporation, you can use all the help you can get.
One such source of assistance is verification itself. If you, for example, wanted to be verified on Facebook, you might shoot for Twitter verification first.
As of right now, very few types of pages can request verification on Facebook. Businesses, brands, and organizations are notably unable to do so
However, if you are a brand that deserves verification, you can prove that you deserve it by earning it on Twitter.
It can be easier for you to be verified on other platforms because your brand is twitter verified.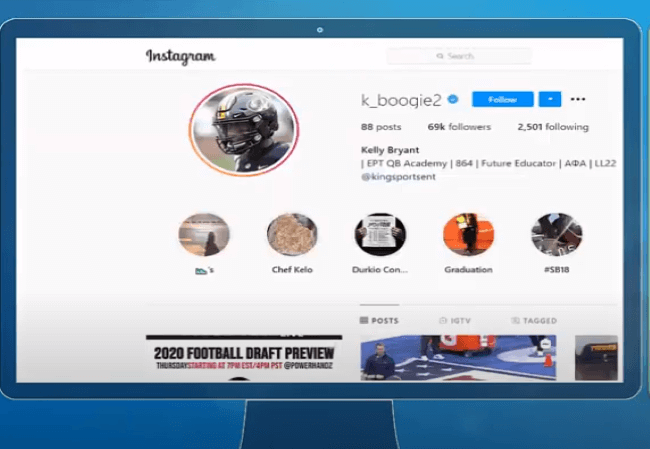 You can then go to Facebook or Instagram and contact them directly, saying "hey, I'm verified over here, maybe you should verify me too!" It's not guaranteed to work, but it's one more item in your favor.
Hope this chapter was useful. We will now proceed to the next chapter.
Chapter 15: How to get Blue Tick on Twitter - Special Strategy See More
---