How To Setup Whatsapp For Marketing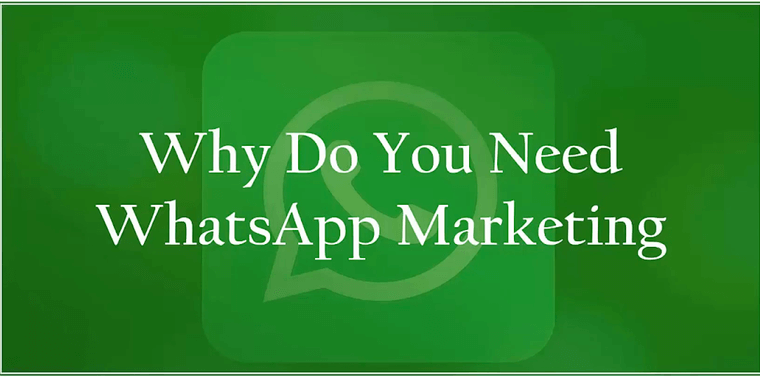 Learning the basics of Whatsapp marketing
Welcome guys!!! In this lesson, we will talk about the importance of Whatsapp Marketing and how you can use it for accelerating your business and generating unprecedented scales. Let's get you started!!!
Whatsapp is a handy and powerful messaging app that can be used for business as well as personal purposes.
To connect with your friends and family, download the Whatsapp Personal Messaging App.
To connect with your customers, and showcase your business profile and other business purposes, download Whatsapp Business App.
When one uses Whatsapp Personal App, for sending unlimited messages that might put the account at risk. Hence, it is advisable to use only Whatsapp Business Apps for business purposes and interacting with your customers as you would need to send multiple messages and answer thousands of questions asked by your customers or leads.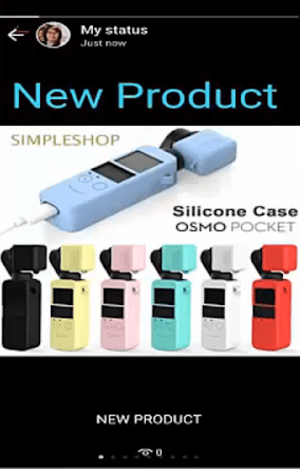 Whatsapp Status is a great way to advertise your business
You can use features like Whatsapp Status to advertise your products on Whatsapp. Post promotions of your services, and products using creative and engaging images and videos.
You must give value to your customers. Rather than sending all the messages only about your products and services, try to understand the concerns of your customers about products and provide them with benefactory solutions. Focus on building a close relationship with them, and you will be astounded to see how easily they became your true blue customers. Not doing so leads to the risk of losing your potential customers.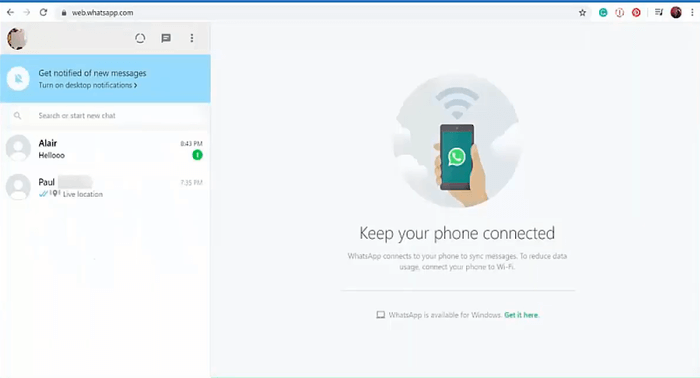 A view of Whatsapp Web
You can also use Whatsapp on your computer. To use Whatsapp on your computer, log in to the website https://web.whatsapp.com. Click on Whatsapp web, you will be able to sync your Whatsapp mobile app on your computer.
Whatsapp Web allows you to compose messages, you can click the mouse in the typing area at the bottom of the right panel to start typing. This saves you from typing messages on your phone, which sometimes can be inconvenient, especially when you need to compose lengthy messages.
You can send photos, documents, pdfs, and other media to your contacts directly from your computer. Whatsapp Web simply mirrors the Whatsapp mobile app on your computer. You can use all the features of the Whatsapp app on your computer. Whatsapp Web saves your time by letting you multitask alongside managing other tasks of your business on the computer.
There are more than a billion active users on Whatsapp. It is one of the most popular messaging apps that is widely used globally and is completely free. With whatsapp installed in your mobile phone you can with ease contact your loving ones
Whatsapp is growing faster than ever, and is the most popular messaging app across the world. Let us look at some statistics to understand the popularity of Whatsapp and why so many people have started using Whatsapp for managing their businesses.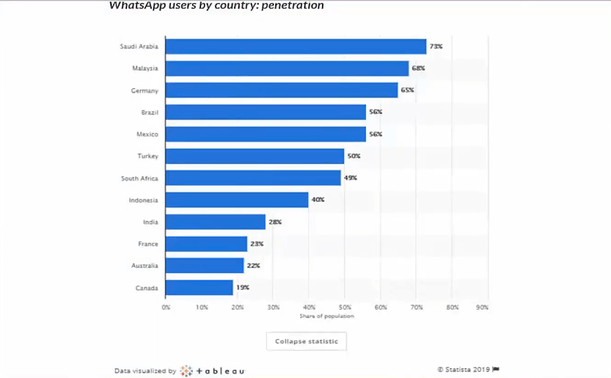 A graph showing Whatsapp usage in various countries
As you can see in the above graph, in countries like Saudi Arabia, nearly 73% of people use Whatsapp, while in most of the other countries more than 50% of the people use Whatsapp. There are 30 million users in the USA, while in India alone, there are over 400 million users of Whatsapp. Whatsapp has a massive user base. Much credit goes to the app UI which is simple, easy to use, and free. For these reasons, Whatsapp has a global reach and is popular among people of all age groups.
In the UK, 84% of the people between the age 25-34 use Whatsapp while in the US, 42% of the people in the same age group use Whatsapp. It's interesting to note that while in the UK more women use Whatsapp than men, in the US more men use Whatsapp than women. You can leverage this user base of Whatsapp and grow your business exponentially by unlocking the power of Whatsapp marketing. If done right, Whatsapp marketing can bring hundreds of new customers for your business.
Whatsapp is used by millions of people to send billions of messages every single day. People rely on Whatsapp for making calls and exchanging information. People even use Whatsapp as their source to get daily news and updates.
While Whatsapp is used by many for communication, it should be noted that Whatsapp has also been blocked by the governments of various countries for security reasons.
While an average user on Whatsapp, uses it to chat with other people and send messages, smart users are using this app for the benefit of their business through Whatsapp marketing.
For Whatsapp marketing, creativity is the key. People engage more with the content that they find amusing. Focus on the quality rather than the quantity of your content.
Businesses use Whatsapp for different purposes. There are lots of ways you can use Whatsapp as one of your marketing strategies. Some of them are explained below:
---
Provide fast and real-time customer service
You can get in touch with your customers and solve their inquiries right away. Providing active customer support will leave a good impression on your customers, and you can leverage this to make more sales. We can't emphasize it enough, but post-purchase support is vital for building a business. Being actively available on Whatsapp for providing customer support is a great way to impress your clients, and can lead to huge sales.
Suppose, your product is excellent, but your customer support isn't, say, in resolving issues regarding the product. In that case, you stand at risk of receiving bad reviews which leads to bad reputation. Bad reviews are harmful for any business as they eventually turn away the potential customers.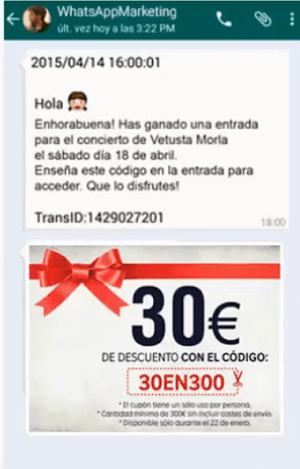 Sending exclusive discounts can help generate new customers
Send Exclusive Discounts: If you are connected with your customers on Whatsapp, you can send them exclusive discounts and promotions. Additionally, you can send them vouchers/coupons as discount privileges to encourage them to purchase the products and services that you offer. People love discounts and offers. Offering your potential customers massive discounts for making a first-time purchase persuades them to try the products when they are a little sceptical about making a purchase. Businesses take advantage of this temptation of customers by offering them discounts and offers and thus are able to fetch new customers and generate more sales.
You can also send your existing customers exclusive discounts for being loyal followers. This builds the trust between your business and your customers, eventually leading to more brand recognition.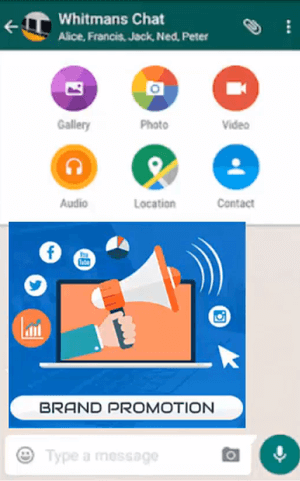 Sending promotions to help build brand awareness
Send Promotions: Whatsapp is not limited to sending plain texts to your contacts. You can send videos that contain descriptions of your products/services. People prefer watching videos to reading the texts. You can share pictures of the upcoming products that your customers can look forward to. Voice messages are another way to engage with your customers. You can use voice messages whenever you need to explain any complex features of your products/services or when you are running out of time.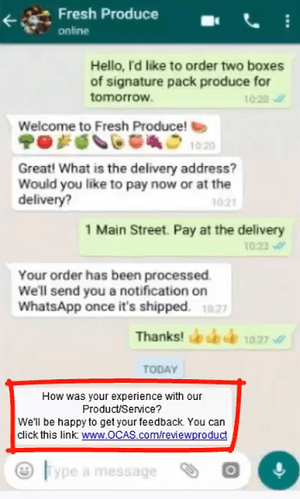 Ask users for reviews to improve your services
Ask for reviews and ratings: Use Whatsapp to ask your customers to provide reviews for your products/services. You can also send them a link of your survey. Reviews and ratings help you understand your customers better. Understand the concerns of your customers through their reviews, and try to resolve them immediately. Acting upon the reviews of your customers makes the customers realize that you value their support.
---
There are two types of Whatsapp Apps: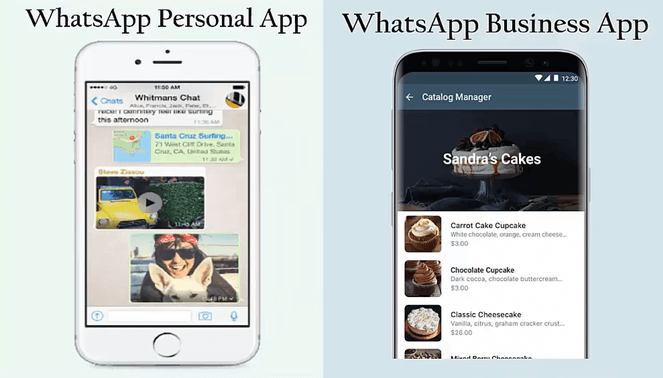 Whatsapp Personal App vs Whatsapp Business App
1. Whatsapp Personal App: You can use this app for communication between your friends and family.
2. Whatsapp Business App: This app is meant exclusively for businesses and sending advertisements, promotions, and marketing updates to your customers.
Both these apps have different purposes and should not be used interchangeably in any condition.
Whatsapp is a social media service intended for sending text messages and calling via voice/video calls for free. All it takes is a Whatsapp account and internet connectivity.
---
Whatsapp Personal App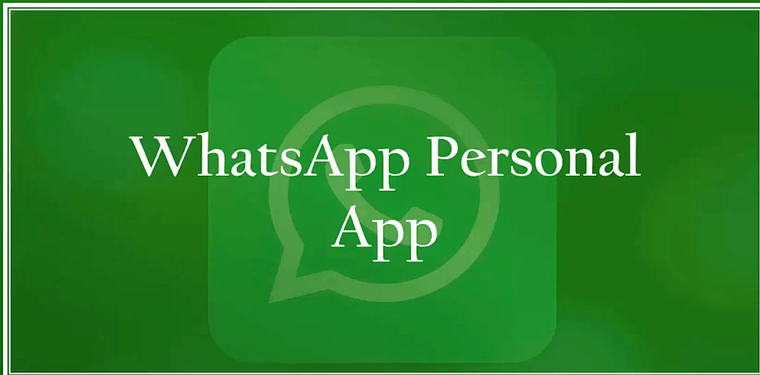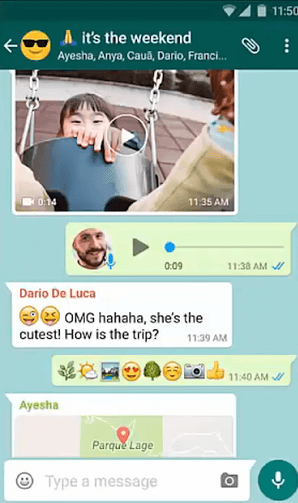 A view of Whatsapp Personal App
Whatsapp Personal App is a simple and secure messaging app that helps you connect with your loved ones. You can share emojis and even your location with your contacts.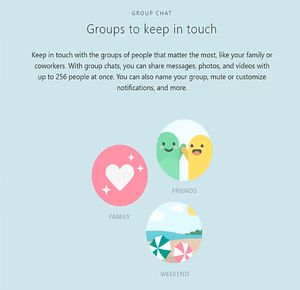 Group Chat is a great way to deal with a large number of customers
Group Chats help to interact with a large number of people. You can create a group chat that consists of your family, friends, co-workers, or your team. A group chat can have a maximum of 256 people. Group chats save a lot of time. Instead of sending messages to every single contact, you can share it in a group and thus reduce the meaningless effort.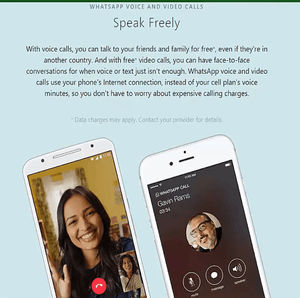 Video & Voice Calls are completely free with Whatsapp
Moreover, you can enjoy a face-to-face conversation with your contacts around the world totally free of cost. The only requirement is a good internet connection.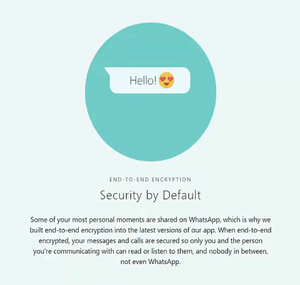 End-to-end encryption ensures the security of the chats
Whatsapp messages are end-to-end encrypted, which means that the conversations between you and your contacts are secure, and no one else can get access to it without your permission. So you can send messages without worrying about your privacy.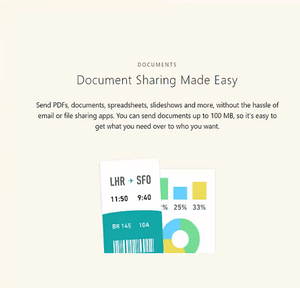 Sharing documents is as easy as sending texts
Whatsapp allows sharing documents like pdfs, spreadsheets etc. There is a limit of 100 mb file size while sharing documents.
---
Whatsapp Business App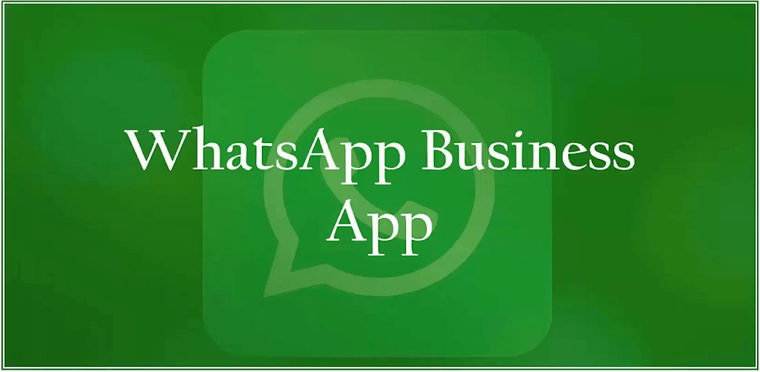 Learning features of Whatsapp Business App
Whatsapp Business is different from Whatsapp personal app and is intended for small businesses. The app can be downloaded from Playstore for free.
Use a different mobile number for Whatsapp Business Account
Note that if you have already created an account on Whatsapp Personal app, you will have to create an account on Whatsapp Business app using a different phone number. You cannot use the same mobile number for business as well as personal account. In case you have only one mobile number, you will have to delete your Whatsapp Personal app account to be able to use Whatsapp Business app.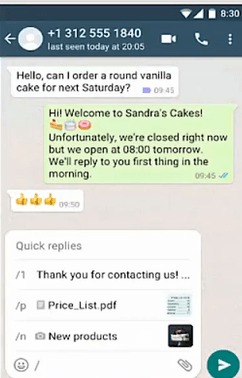 Setting Quick replies save tons of time
Whatsapp Business app makes it easier to contact your customers. You can set up quick replies to answer the commonly asked questions by your customers. Instead of having to answer the same type of questions to your customers every day, you can set up default answers to reply to your customers. This feature is beneficial when you have a busy schedule. Replying to thousands of your customers will only kill your precious time. This feature will help you save time that you can invest in surpassing your products/services.
By creating a business profile and adding information like address, description etc. you can showcase your business to your customers. Adding such details help your customers get full information regarding your business and in making well-informed decisions.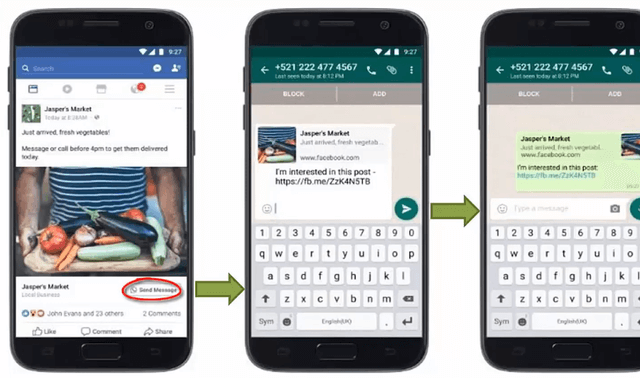 Traffic from Facebook ads can be directed to Whatsapp Business easily
Since Whatsapp is owned by Facebook, a feature in Facebook Ads Manager allows you to drive traffic from Facebook advertisements to Whatsapp Business accounts.
The above photo shows us how to divert traffic from Facebook to Whatsapp.
You will need to enable this feature on your Facebook Ads Manager before running the ads.
By clicking on the Send Message button on the Facebook advertisement, users will be redirected to your Whatsapp Business account. Whatsapp Business was launched in 2018 for Android as well as iOS devices and has been popular since its inception. Whatsapp Business app charges businesses for the messages that are not attended within 24 hours.
This feature encourages business-owners to provide excellent customer service and build a good relationship with the customers. In most cases, the issues of the customers are resolved within 24 hours and benefit the customers hugely.
There are features of the business app that are not available in personal apps. We will go through these features in the next lectures.
Hope you found the lesson helpful. In our next lesson, we will discuss how to set up a good business profile to get more leads and sales. Stay tuned.
---